PUBLISHED
October 30, 2022


KARACHI:

If one assumes that whatever is visible to the open eye is what truly exists, then we can also conclude that whatever looks inauthentic and different can only be sold with difficulty. According to dynamic heatmap analytics on leading e-commerce marketplaces, product listings with suspiciously weak images tend to be ignored in favour of higher-quality images.
With advertising expenditures declining, this is likely the next ample business opportunity for advertising agencies that want to position themselves as brand custodians. One consistent question has enveloped boardrooms packed with decision makers: aside from offering the lowest price for the highest reach, what is the unique rationale behind selecting a winning agency? Since pricing is the primary criterion for being shortlisted, the second criterion must be being part of an agency network that serves your brand in other markets, opening room for cross-regional collaboration within the same network. But is it enough?
For the media agency landscape to grow, they may want to venture outward and consider which real business problems are being ignored yet are gradually growing at an alarming rate. These include the rise in policy projects that require public affairs leaders certified by the Chartered Institute of Public Relations. These also include the abovementioned challenge on inconsistently applied brand codes on e-commerce marketplaces.
Futile concerns
Brand marketers' concerns about conflicting accounts are extremely futile and meaningless in the grand scheme of things. At the end of the day, there are no media audits, nor are there checks and balances to ensure teams and data are genuinely separate. "The clients need to understand that there are endless possibilities to make a relationship transparent," said Rizwan Merchant, the founder and CEO of M2 Pakistan. "Client needs to know what they require from the agency and get it audited through specialized media auditor firms."
It doesn't matter at the end of the day because media buying muscle is achieved with unified investments in ad inventory, not from being disjointed. The more pressing issue is the number of cosmetic gymnastics these agencies have to perform to appease the tantrums of those carrying the title of brand manager.
With brand teams led by inexperienced or untrained marketers, the importance of the brand book, brand codes, and use of hero images may fall to the wayside, given the predisposition to cast aside anything related to packaging and visual identity from other departments. And now, public affairs and legal teams are scrambling to understand the root of a range of controversial accusations and opinions about the parent brand based on the inactions of marketplaces and saboteurs.
Brand equity dilution
While most recognise that marketing is a blend of products, price, placement, and promotion, marketing is mistakenly synonymous with advertising, which is barely 3% of the entire equation of brand strategy. In a country where one recognizes that over 90% of consumer packaged goods revenues come from offline channels – between international modern trade and local trade – one would assume that distribution is king.
After all, advertisers halted promotions when the Covid-19 pandemic was at its peak and reached all their targets – and then some – due to distribution. Within distribution, there is the key point about product merchandising and cataloging. The latter hinges on the idea that the more informed consumers are, they will make better decisions. And the higher quality of content – be it visual or written – that is attached to said products, the higher likelihood of conversions.
One may also find that the higher quality of packaging, visuals, and content will result in a CPG company getting away with luxury-based positioning with premium pricing. Such is the distinction between various haircare and skincare, either coming in a standard box or flexing better visuals to command a higher price.
And while this vast array of information is literally at the fingertips of the retail shopper, not so much for the e-commerce shopper. With all the hullabaloo about e-commerce being the next big revenue driver, decision makers at e-commerce companies have found themselves perplexed to find revenue targets being missed by up to 50%, with one issue being observed around lack of trust about product authenticity. And yet research shows that high-quality visuals make all the difference in driving home the validation the shopper seeks.
Adopting international standards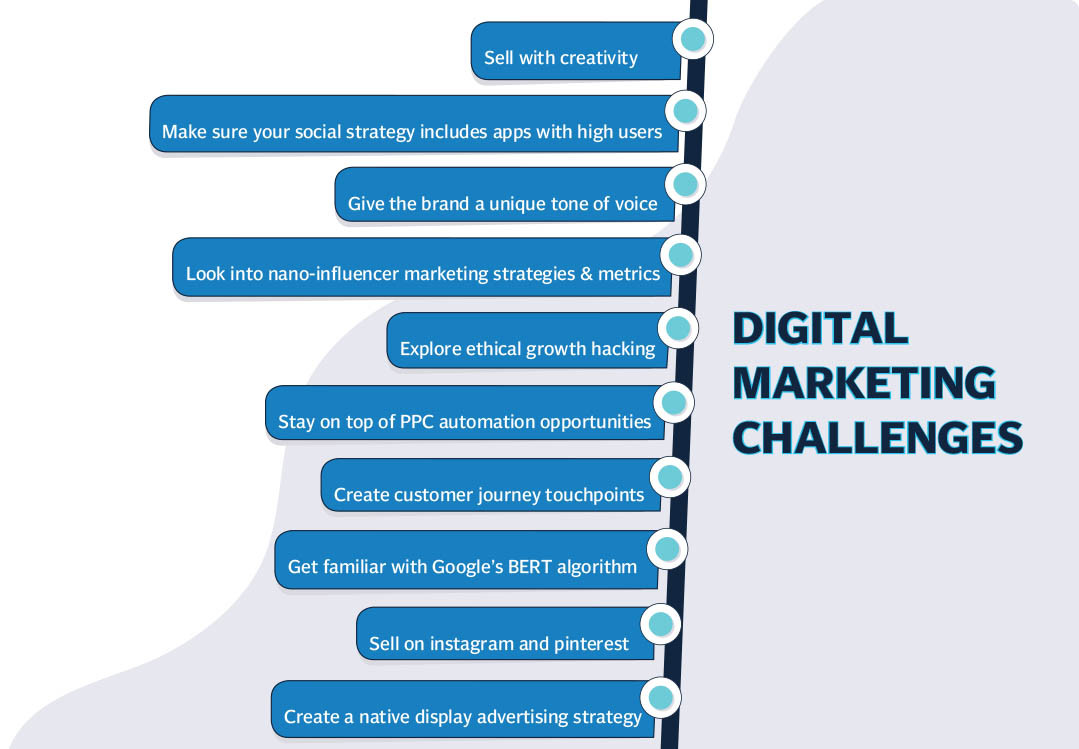 This is why the EU Food Information Regulation requires a significant amount of food information, normally found on a physical product label, to be available to the online consumer before purchasing the pre-packed food via a web shop, mobile app, or other distance sale methods. The logic is that online shoppers must have as much access to information as offline shoppers.
On that note, most CPG products in Pakistan have an information and brand consistency vacuum in their online listings. When listings on online retail platforms feature inconsistent images, erosion of brand codes, a lack of adherence to brand books, and weak image resolution, they fail to signal the trust of an authentic listing. If a product looks much better in person compared to online listing images, how does this erosion of brand codes hurt consumer sentiment? Given the amount of fraud in the market with duplicate products, fake products, and copycat products, one would assume that the private sector in Pakistan would be chasing solutions to catalog the products listed online.
"Marketers employ brand codes as a point of differentiation and as a gateway for consumers to recognise your brand," said Ali Rehman of CloudiTwins. "When they see your brand associated with the trusted colors and cues, they are more likely to complete a purchase."
"[Due to a growth in e-commerce sales of food products], consumers are not anymore able to examine the labeling on a given product prior to purchase; hence they must rely on the information that is placed on the website," wrote Anna Höller, a regulatory affairs specialist in food law, for her Wageningen University & Research paper about the importance of information obligation applicable to prepacked food. "It stands to reason that it is even more important, in such cases, to guarantee the integrity of food information."
In the EU, a consumer-friendly market, unless mandatory label information is available on or through a website or via another electronic channel, the pre-packed food cannot legally be sold online. Much like the DAO PropTech trust-based communications approach of offering a proactive audit of their ongoing construction projects, the food industry must also go out of its way to provide consumers with as much information as possible to signal trust and authenticity.
This problem has already been solved by Unilever in a confidential document called the Omnichannel Asset Toolkit, published in 2015 and available to all company executives since then. "Effective immediately, we expect you to provide high quality, web-ready content for all new items created for sale in Walmart Stores," said the American multinational retail corporation in the Unilever report. "Remember, the quality and completeness of the data submitted is the single, biggest influence on your sales growth and brand loyalty."
The team in Pakistan reportedly used the 2015 report as an iconography guide of Super Sauda. And even with an idiot's guide playbook in hand, some advertiser(s) in the country could not managed to salvage their brand equity from the weak visuals of third party online marketplaces.
The inconsistency of visual language with regards to iconography is baffling across Pakistan e-commerce platforms. In a market with weak ease of doing business, rampant fraud, poor post-purchase customer experiences, and tiresome refund processes in place, how is an ordinary shopper supposed to ascertain whether the marketplace is being honest about storing the intended item when the visuals suggest otherwise?
"Retail is increasingly the first point of contact between consumers and our brands," says the Unilever guide report. "Without optimization for e-commerce Search, we will be invisible at this first point of contact. This will negatively impact awareness, add to basket and consideration across all channels. We must develop search terms that reflect shopper language to apply to the creation of Perfect Name and Product Content to win in search." The guide from Unilever clearly states that e-commerce is the zero moment of truth with online retail being the first point of contact in large markets such as Canada, China, and India. The seven year-old report states that brands must do more to be noticed because the stage is shrinking. For the next generation, online retail is the first point of contact, and the omnichannel shopper is the most valuable. This recognizes online shoppers hate to read, and better hero images are required as screens get smaller.
Future outlook
Agencies can use their existing infrastructure to solve the issue of high-quality product images, given that from online selling to printed or online marketing, demand for high resolution and good-quality images is reflected in online behavior that gravitates toward official-looking listings. "Search-guided product naming has led to Unilever ownership of the shower gel shelf at the Netherland's largest online retailer," says the guide. "The primary image is the most important visual anchor online. Shoppers navigate the online aisle through high-speed vertical scrolling, only looking at the primary image. Hero Images are not different designs of brand products; they are better designs for mobile, tablets, and laptops – one image for all screens. We must focus on the most important four visual elements on small canvases and ruthlessly de-clutter all other visual elements."
To achieve actual economies of scale, media agencies can work with companies such as Brandverse, heralded by alumni of Google and TCS, that offer robotic product photography services and unique content curation around every type of product. The real sell is that the images and content can be shared with marketplaces without cost duplication or poor results. It remains to be seen which media agency either works with Brandverse in joint-venture or white labels their solution with their name or creates their robotic photography and cataloging service to serve this ever-present market.
This is potentially Pakistan's next unicorn, with the infrastructure to evoke trust in online listings and exponentially increase e-commerce sales nationwide. The question is, which media agency leader will be first to solve the inconsistency of product images which is eroding brand equity and slowing down e-commerce growth? The winner will be the agency that understands the importance of the zero moments of truth.
Source link