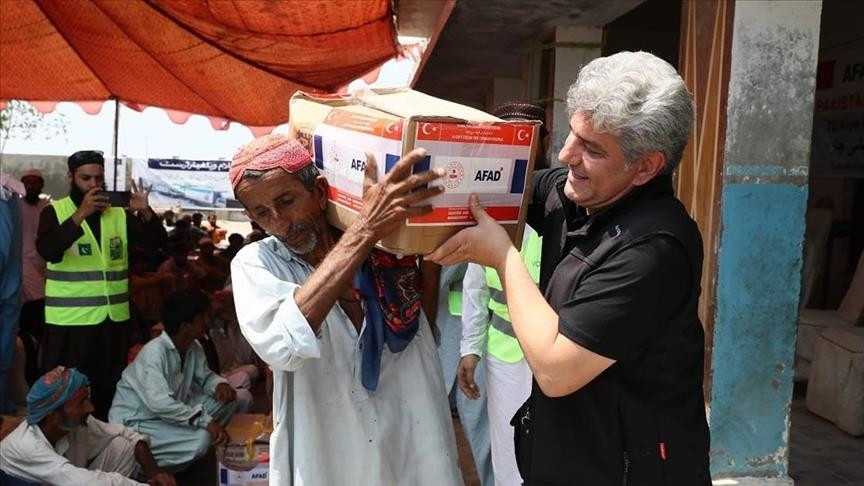 Türkiye's "Kindness Train" loaded with relief supplies for victims of catastrophic floods has arrived in Pakistan, said an official statement issued on Tuesday.
The train was sent on Aug. 30 on the Turkish president's instructions to help support the South Asian country, according to the state-run Disaster and Emergency Management Authority (AFAD).
Noting that the train aims to heal the wounds of Pakistani people, it said Türkiye stands by "Pakistani brothers."
Ankara has so far sent 12 military aircraft and four "Kindness Trains" loaded with relief supplies, including thousands of tents, emergency food items, medicines, boats, kitchen items, baby food, and other goods.
The current monsoon season that struck Pakistan in mid-June, has inundated one-third of Pakistan apart from killing over 1,400 people, according to the country's National Disaster Management Authority.
Over 33 million people of the country's 220 million population have been displaced by the latest downpours and flooding in all four provinces since mid-June, in addition to causing a staggering $30 billion in damages to the already weakened infrastructures.


Source link