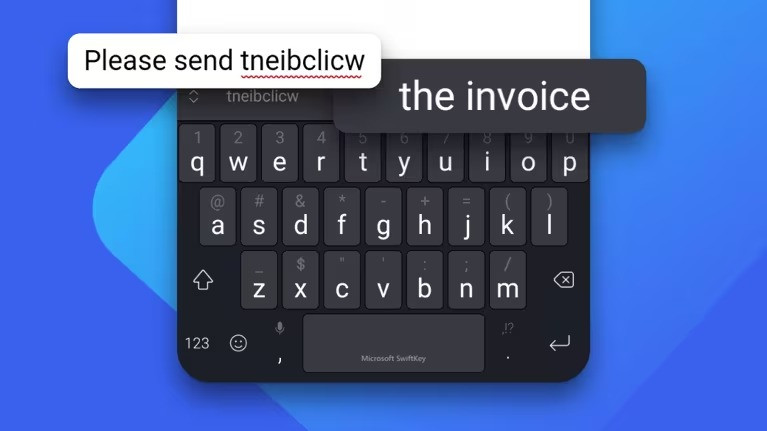 Microsoft has added AI-powered Bing to its SwiftKey for both iOS and Android, with similar functions as ChatGPT.
Bing integration into the keyboard now allows users to click on the Bing icon and ask any question they may have, including text generation with prompts.
SwiftKey users will have access to Bing Search, Chat and Tone directly through their keyboard. The Tone feature will allow users to receive accurate responses to textual prompts, choosing from various tones including professional, casual, polite, or concise. Additionally, users can swiftly search the web for any queries, without switching apps, just by tapping the Bing icon.
The SwiftKey interface is simple and minimalistic, with emojis, Gifs, audio recordings, and all regular keyboard features available. The app does offer various other keyboard themes to choose from including settings and metrics regarding words typed, corrected, or predicted.
The Bing icon on the left-hand corner stands out as the only colored object. Though all features of Bing integration have been rolled out worldwide, the Tone and Chat feature requires you to join a waitlist by signing in with your Microsoft account.
No doubt, texting feels faster and smoother, in comparison, it might take a short time to get used to this keyboard. The Search engine box doesn't have auto-correct which can get annoying when not used to the keyboard's small letter board. Search results including images are presented directly on the keyboard, and tapping on a link address will direct you to an external local browser.