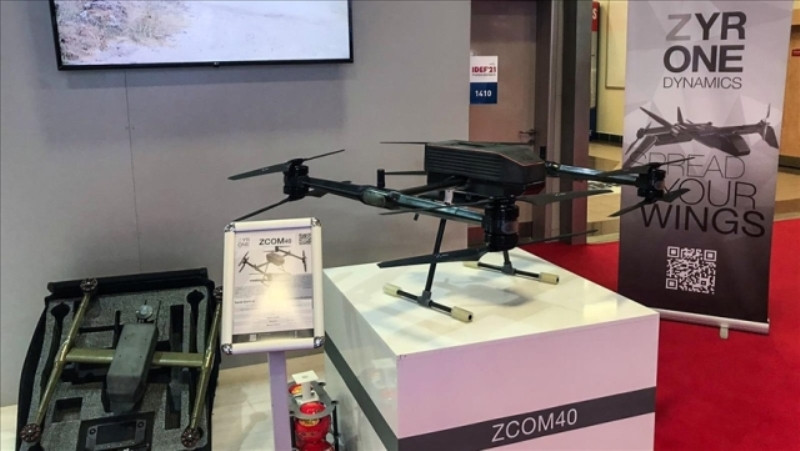 Istanbul:

One Turkish Zyrone Dynamics, an unmanned aerial vehicle (UAV) producer, has received US$1 million in foreign investment from India.
Murat Kanber, the co-founder of the Turkish company, stated that 30% of the company's shares (with a total valuation of US$3.5 million) were purchased by Indian DCM Shriram Industries.
At this week's International Defense Industry Fair (IDEF) Turkish He emphasized that in the metropolis Istanbul, the two companies signed a cooperation agreement.
He said that at the exhibition, the company demonstrated two new types of drones with the highest flying speed among similar products.
Please also read: PM recommends using drones to check for ICT intrusions
Defense industry analysts in Turkey and abroad welcomed the performance and growing market share of UAVs manufactured in Turkey.
Kanber emphasized that the goal of Zyrone Dynamics was to become an international company that brought foreign currencies into Turkey.
He emphasized that through this move, the company has obtained a large amount of investment and obtained a large number of sales channels.
He pointed out that both parties hope to create civilian products, especially goods transportation products.
Kanber emphasized that Zyrone will now sell its products to neighboring countries in the Indian and Asian markets, and later hopes to export drones to Europe and Australia.
More than just investment
DCM Shriram representative Rudra Shriram said that the negotiation period (18 months) with Zyrone was very difficult due to the pandemic.
He said that the agreement is successful and fair for both parties, one with high technology and the other with rich manufacturing and management experience.
He said that the partnership is not just an investment, but to create a global drone company for various applications in the civilian and military fields.