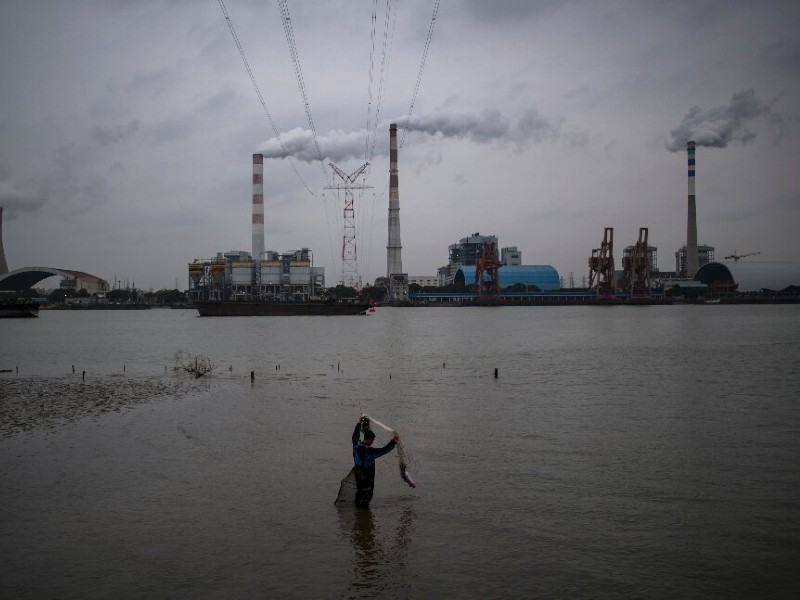 All three greenhouse gas emissions, nitrous oxide, carbon dioxide and methane, peaked at a record high last year, as scientists warn the world is heading in the "wrong direction".
According to the World Meteorological Organization (WMO), 2020 and 2021 witnessed the greatest significant one-year jump in methane concentrations.
The rising levels have puzzled scientists who are unable to point to one factor enabling its sharp increase.
Read NASA begins UFO study with 16-member team
The Guardian report theorises that the rise in methane levels could be due to "activities of microbes in wetlands, rice paddies and the guts of ruminants".
It states that high temperatures have created an ideal environment to allow for microbial methane production.
Unsurprisingly, carbon dioxide levels have soared more than their annual growth rate in the past decade, and continue to do so.
Greenhouse gas emissions have caused global heating, which has risen by 50% from the year 1990 to 2021. Carbon dioxide alone has contributed to 80% of this increase.
In 2021, carbon dioxide levels were 149%, methane was 262% and nitrous oxide was 124% of pre-industrial levels.
WMO Secretary-General Prof Petteri Taalas says, "The continuing rise in concentrations of the main heat-trapping gases, including the record acceleration in methane levels, shows we are heading in the wrong direction."
Taalas believes methane levels can be reversible with "cost-effective strategies", but high carbon dioxide levels, "the main driver of climate change", should be the most urgent priority.
He added that carbon levels can have drastic permanent effects on polar ice loss, ocean warming and sea level rise.
He emphasised the urgency of the matter as time was running out, and steps had to be taken to "transform our industrial, energy and transport systems and whole way of life. The needed changes are economically affordable and technically possible".
Read More Big Tech tumbles as results sound alarm bells
The statistic numbers of the Cop27 report will be presented to the UN climate conference in November, where world leaders are expected to convene in Egypt to discuss the reduction of greenhouse gas emissions and create a plan of action.