a futuristic tech unable to replace smartphones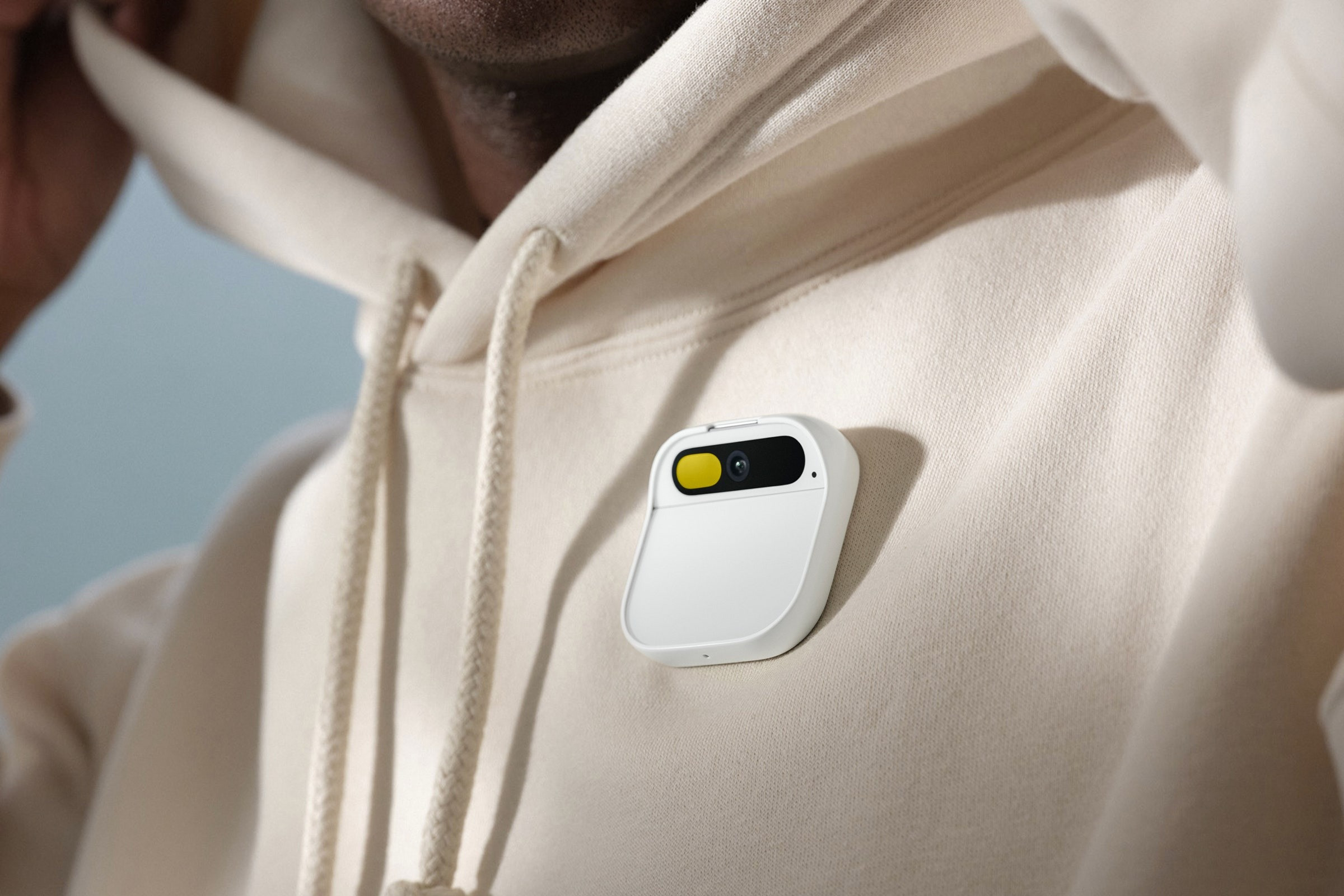 Created by former Apple employees, Humane, has launched its futuristic AI Pin hoping to reduce screen time and replace your smartphone with a small device that will act as your personal assistant.
With high ambitions and set goals for a 'more present' future, Imran Chaudhri and Bethany Bongiorno, introduced their AI Pin in a video showing off its features and capabilities.
Humane's AI Pin, can not only send and receive messages for you but can provide all the functions that an AI assistant does, backed by Microsoft's AI Chat-GPT.
Always listening, the pin can be interacted with, using your voice, touch, or interactive laser screen. You can also record videos and take pictures with just a voice command on cue, without having to hold the device and aim at the subject. With replaceable batteries, the device will magnetically attach to your clothes and will be with you on the go.
Can it replace smartphones?
Despite being quite futuristic and tech-savvy, is the AI Pin practical or even needed in our lives? The small device can perform various functions on-the-go, but lacks the experience of a smartphone, failing to replace the intimate and personal text messages we might want to send out but can't say out loud, or the experience of a screen and scrolling through social media or playing games. Though the idea behind the AI Pin is to reduce harmful screen time, are we quite ready to completely eliminate screens from our lives, especially when we are driven by visuals more?
The device provides music, with a sound bubble that can envelop us and keep us entertained, but do we really need everyone to know what we want to or are listening to all the time? Moreover, the device can capture high-resolution pictures and videos, but we won't know how it has been captured until we plug or connect the device to a smartphone or laptop to view it.
Humane does offer complete privacy and data protection even in the case of a device breach, along with AI assistance that can answer your every question at any time. However, at the same time, the launch video released by Humane contained some blaring errors made by the AI system when answering questions posed by the founders. When pointed out, the startup was embarrassed and released another video correcting the errors. The error, though small, puts into question the authenticity of the device and if it can be trusted with answers, especially when there isn't any screen to fact-check the answers.
Many tech analysts already call the device a failure but also believe that it would do well when paired with an Apple Vision Pro headset, providing the visuals and apps that the AI Pin blatantly lacks. The AI Pin costs $699 with a $24/month subscription fee, and if paired with Apple Vision Pro costing $3499, this could become quite an expensive gadget for a meager aim to reduce screen time.