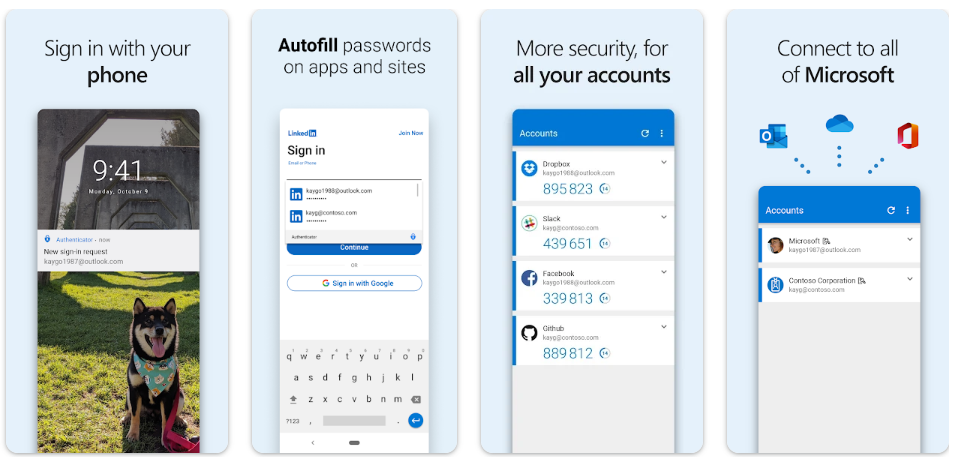 Microsoft Authenticator is a mobile app developed by Microsoft that provides an additional layer of security for online accounts.
It is primarily used for two-factor authentication (2FA), to enhance the security of Microsoft and other online accounts. Here are four ways in which Microsoft Authenticator helps improve the security of your online accounts;
1. Two-factor authentication (2FA)
When you enable two-factor authentication for an online account, you will be required to provide a second form of verification to prove your identity along with your password. In the case of Microsoft Authenticator, the app generates a six or eight-digit code. When you want to log in to an app or service, you follow the standard login process. The website or app will prompt you to enter a two-factor authentication code. This code is then provided by Microsoft Authenticator app.
2. Save passwords and other details
If you struggle to manage a gazillion number of passwords used regularly, Microsoft Authenticator can be very helpful. The app can save passwords, addresses, and payment details. To do this, open the Authenticator app, go to the relevant section (passwords, addresses, payments), and store the required information. This way, you can save this information within the Authenticator app and avoid manual entry on other websites.
3. Push Notifications
Instead of manually entering passcodes, Microsoft Authenticator can send push notifications to your mobile device when you attempt to log in to your accounts. You can approve or deny the login request with a simple tap. This feature makes it convenient while maintaining security.