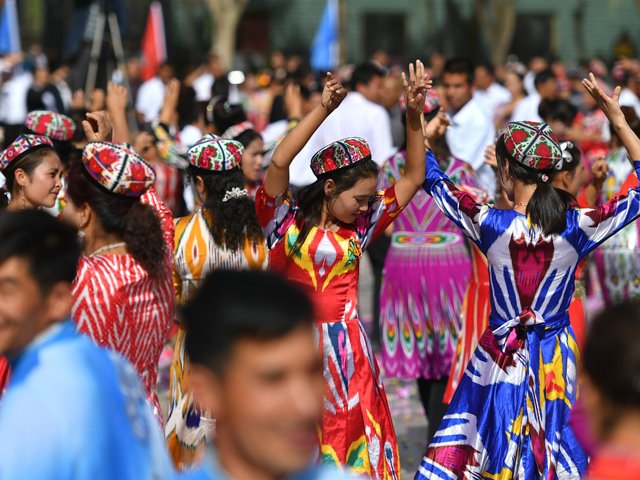 Pakistan supports China's efforts for socio-economic development, harmony and peace and stability in Xinjiang, the Ministry of Foreign Affairs said on Tuesday after the release of the Office of High Commissioner for Human Rights (OHCHR) report on human rights in Xinjiang.
In response to media queries, the foreign affairs spokesperson said that Pakistan, as a responsible member of the United Nations, believed "in the principles of the UN Charter including respect for political independence, sovereignty and non-interference in internal affairs of states".
"It is our consistent position that non-politicization, universality, objectivity, dialogue and constructive engagement should be the main tools to promote universal respect for human rights," the spokesperson's statement furthered.
It highlighted that China had "succeeded in lifting over 700 million people out of poverty in the last 35 years, thus improving their living conditions and the enjoyment of fundamental human rights".
The spokesperson appreciated China's "constructive engagement" with the UN human rights system as well as the Organisation of Islamic Cooperation General Secretariat, "as evidenced by visits of the former High Commissioner for Human Rights and OIC delegation to China".
Read US playing 'Xinjiang Card' against China, silent on Kashmir and Palestine: Mazari
The statement reiterated Pakistan's resolve to abide by its "commitment to advance all human rights universally in accordance with the principles of the UN Charter".
Islamic delegation visits Xinjiang
Last month, a delegation of 32 envoys and senior diplomats from 30 Islamic countries to China visited Xinjiang Uygur Autonomous Region from August 1-4, Chinese Foreign Ministry Spokesperson Hua Chunying said.
Ma Xingrui, Secretary of the Party Committee of Xinjiang Uygur Autonomous Region, met with the delegation, she said during her regular briefing held in Beijing at International Press Centre (IPC).
She said that the delegation visited Kashgar, Aksu and Urumqi, visited mosques, Islamic schools, museums, old city renovation, grassroots communities, technology enterprises, green development and rural revitalisation projects, and worked with local religious figures and graduates from education and training centres.
They communicated with each other and learned about the real situation of Xinjiang's economic development and prosperity, freedom of religious belief, ethnic unity and harmony, and people living and working in peace and contentment.
"Members of the delegation expressed that the Chinese government adheres to the people-centric approach and has made great achievements in promoting the governance and development of Xinjiang," she added.


Source link