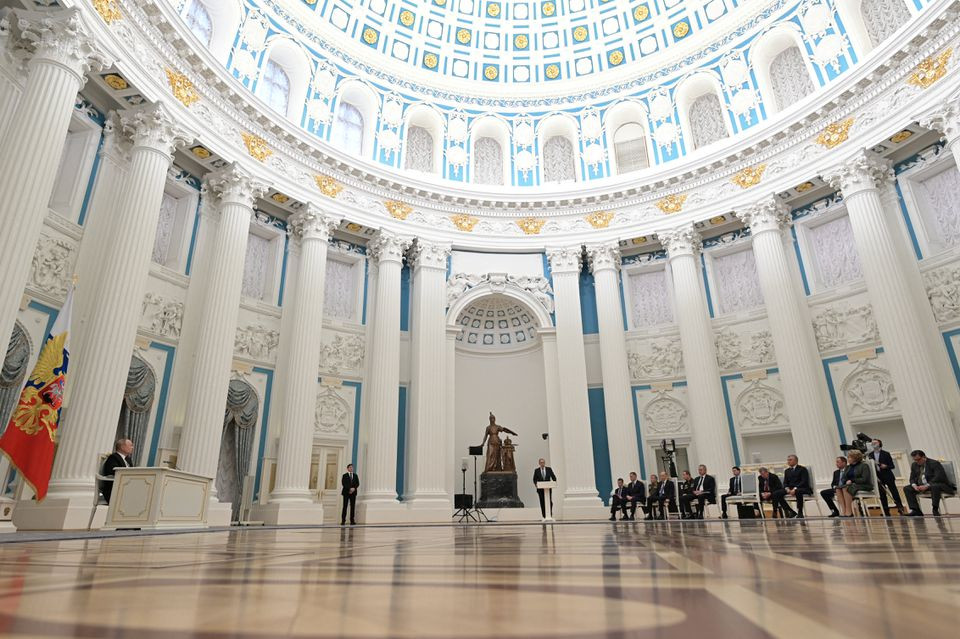 The official website of the Kremlin, the office of Russian President Vladimir Putin, kremlin.ru, was down on Saturday, following reports of cyberattacks on various other Russian government and state media websites.
Ignoring warnings from the West, Russian President Vladimir Putin unleashed a full-scale invasion that the UN refugee agency said has forced almost 116,000 people to flee to neighbouring countries.
Tens of thousands more are estimated to be displaced within Ukraine, with many on the move to less affected western areas of the country.
In Kyiv, residents took shelter in the subway system and in cellars and basements.
"We thought something like this might happen but we were hoping until the end that it wouldn't," Irina Butyak told AFP in one shelter.
Also read: '198 civilians killed' as Russian, Ukrainian troops come face to face in Kyiv
"We were hoping that common sense and common decency would prevail. Well, it didn't," said the 38-year-old teacher, who hoped she would be able to escape soon to western Ukraine.
Ukrainian Health Minister Viktor Lyashko said 198 civilians, including three children, had been killed in the conflict and 1,115 wounded.
In Paris, French President Emmanuel Macron warned that the world must brace for a long war.



Source link