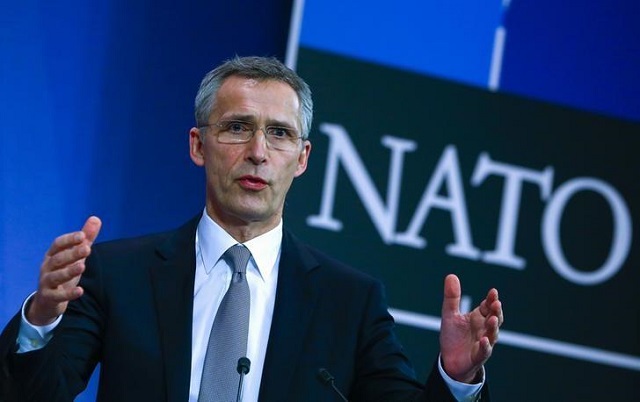 NATO chief Jens Stoltenberg on Friday said the alliance was bolstering its defences with troops and air power on its eastern flank in response to the Russian invasion of Ukraine.
He said allies had activated defense plans and "as a result … are deploying elements of the NATO Response Force on land, at sea and in the air," including thousands more troops and over 100 jets put on high alert in 30 locations, he said.
Missiles pounded Ukraine's capital on Friday as Russian forces pressed their advance and authorities in Kyiv said they were preparing for an assault aimed at overthrowing the government.
Also read: Nearly 120 Ukrainian military targets hit as Russian forces drive on Kyiv
Air raid sirens wailed over Kyiv, a European city of three million people, and some residents sheltered in underground metro stations. Ukrainian President Volodymyr Zelenskiy vowed to stay in the capital as his troops battled the advancing forces.
"I will stay in the capital. My family is also in Ukraine."
Russia launched its attack by land, air and sea on Thursday following a declaration of war by President Vladimir Putin. An estimated 100,000 people fled as explosions and gunfire rocked major cities. Dozens have been reported killed.


Source link