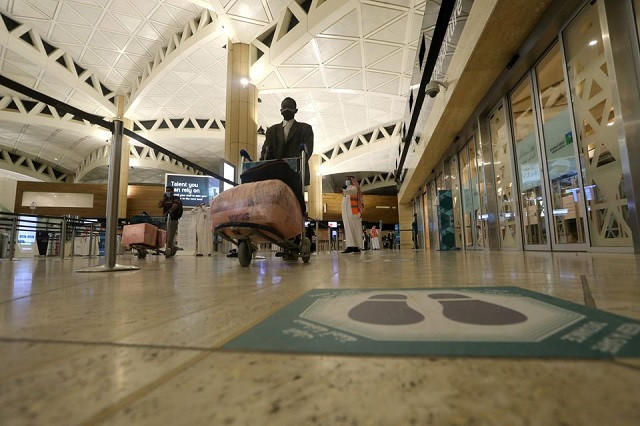 KSA abolishes PCR test requirement for incoming passengers

The General Authority of Civil Aviation of Saudi Arabia (GACA) issued a statement on Sunday, lifting Covid restrictions and abolishing the requirement of the Polymerase Chain Reaction (PCR) test and the Rapid Antigen Test (RAT) for passengers arriving to the country.
According to the new travel policy, airlines from 17 countries, including South Africa, Namibia, Botswana, Zimbabwe, Afghanistan, Malawi, Mozambique, Madagascar, Nigeria and Angola will now be permitted to operate flights to Saudi Arabia.
Read: Saudi Arabia relaxes travel restrictions for vaccinated Pakistani expats
Moreover, institutional and in-house quarantine restrictions on travellers arriving to Saudi Arabia have also been lifted, however, travellers must have insurance cover for Covid-19 treatment along with their visitor visas.
The new policy further states that airlines will be required to reimburse passengers for institutional quarantine and legal action will be taken against airlines found in violation of the new policy.


Source link