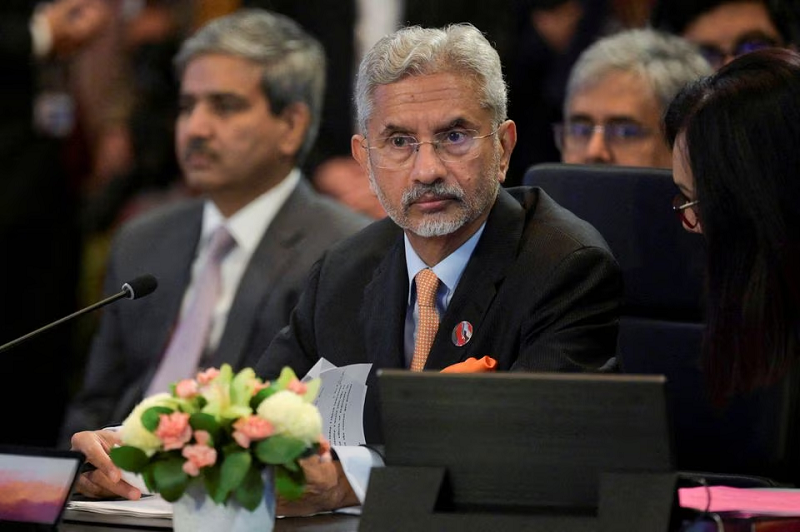 NEW DELHI:

India's foreign minister on Monday said the country would "make all efforts" to secure the release of eight ex-navy personnel sentenced to death by a court in Qatar, reportedly for spying for Israel.
Subrahmanyam Jaishankar said he had met the families of the detained Indians and told them the government "attaches the highest importance" to their case.
Indian media report the eight — among them former high-ranking and decorated officers, including captains who once commanded warships — were arrested in Doha in August 2022.
In a post on social media, Jaishankar said that he fully shared "the concerns and pain of the families", and that the "government will continue to make all efforts to secure their release".
Qatar has not commented on the case and the charges have not been made public.
India's navy chief, Admiral R. Hari Kumar, told reporters on Monday that "every effort" was being made by the government to "get relief for our personnel". The sentences were only revealed last week when India's foreign ministry said it was "shocked" at the case.
The eight men were employees of Al Dahra, a Gulf-based company that offers "complete support solutions" to the aerospace, security and defence sectors, according to its website.
The Hindu newspaper reported the men were spying for a "third country", while the Times of India has said that "various reports claimed they were accused of spying for Israel".
Israel's government has not commented on the case.
Read: Eight ex-Indian Navy officials sentenced to death in Qatar over espionage
Meetu Bhargava, the sister of one of the men, dismissed the allegations.
"My brother is 63 years old… Why would he spy for Israel? Why would he do anything like this at his age?" Bhargava was quoted as saying by the Indian Express daily.
She said she would seek the "personal intervention" of Prime Minister Narendra Modi.
Last week, the Indian foreign ministry had said it would take up the verdict with Qatari authorities and would continue to "extend all consular and legal assistance" to the prisoners.
Qatar rarely carries out executions, and the Gulf state has previously said a death sentence is equivalent to a life sentence.
According to Amnesty International, the country executed one condemned Nepali migrant worker in 2020, after a 20-year hiatus.
New Delhi shares historically friendly ties with Doha, a key supplier of natural gas to India. More than two-thirds of Qatar's 2.8 million population are migrant workers, and many of them are Indian citizens.
Qatar, which hosts a political bureau for Hamas and has provided financial aid to Gaza, has been linked to mediation efforts for a prisoner exchange between the Palestinian armed group and Israel.