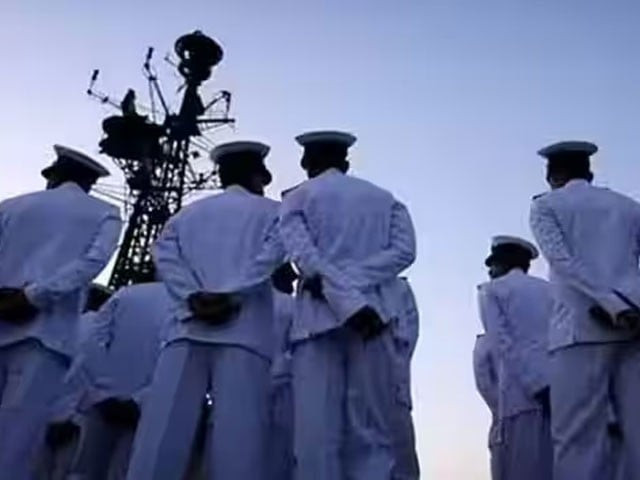 Eight ex-Indian Navy officials sentenced to death in Qatar
A Qatar court on Thursday handed down death sentence to eight former Indian Navy officials currently detained in the Gulf country over serious espionage charges.
The verdict has sent shockwaves through India's Ministry of External Affairs (MEA), which has expressed deep concern and is eagerly awaiting the detailed judgment, The Hindu reported.
The officials, who have worked at various positions in Indian Navy, are accused of spying for Israel. The accused have been identified as working for the Indian intelligence agency, RAW. They were reportedly caught carrying out espionage activities in Qatar.
According to the country's investigative agency, these officials provided Israel details of Qatar's secret programme to buy advanced submarines from Italy.
The Indian MEA released a statement, acknowledging the court's decision: "We have initial information that the Court of First Instance of Qatar has today passed a judgment in the case involving eight Indian employees of Al Dahra company." It continued, "We are deeply shocked by the verdict of a death penalty and are awaiting the detailed judgment. We are in touch with the family members and the legal team, and we are exploring all legal options."
Highlighting the gravity of the situation, the statement emphasised the importance of this case and the Indian government's commitment to providing support. It noted that the authorities had been closely monitoring the case and assured the public that they would continue to extend consular and legal assistance while also taking up the matter with Qatari authorities.
Read also: Death penalty looms over eight Indian 'spies' imprisoned in Qatar
The MEA, however, mentioned the confidential nature of the proceedings, making it clear that no further comments would be made at this juncture.
The eight former Indian Navy officers include Captain Navtej Singh Gill, Captain Birendra Kumar Verma, Captain Saurabh Vasisht, Commander Amit Nagpal, Commander Purnendu Tiwari, Commander Sugunakar Pakala, Commander Sanjeev Gupta, and Sailor Ragesh. They were apprehended by Qatari intelligence services in Doha on August 30, 2022.
The chief executive officer of a private defence company and the head of international military operations of Qatar had also been arrested in the same case.
This incident has become a source of international embarrassment for India, despite attempts by Indian politicians to downplay the issue. The imprisonment of these eight Indian Navy officers in Qatar for alleged espionage raises significant international concerns following the case of Kulbhushan Jadhav in Pakistan and recently the murder of Sikh separatist leader Hardeep Singh Nijjar in Canada.