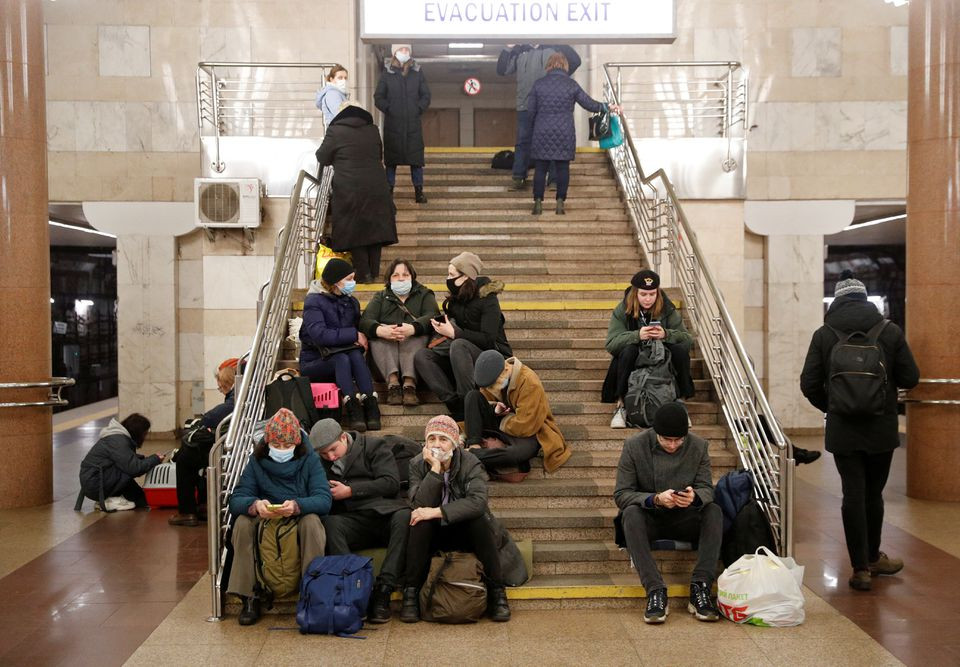 Pakistan's Ambassador to Ukraine Dr Noel Israel Khokhar informed on Saturday that at least 62 Pakistani citizens, including 21 family members of the embassy staff, had been evacuated.
The ambassador further stated that 59 citizens were crossing the Ukraine-Poland border, while 79 citizens were on their way there – including the 67 students that were headed towards the Ukraine-Poland border and 12 family members of the embassy staff who are to reach the Ukraine-Romania border.
The ambassador further stated that 104 Pakistani students were to arrive via train from Kharkiv by noon, while 20 students were being evacuated from Ukraine's capital, Kyiv on a bus arranged by Pakistan's embassy.
Read Tension over Ukraine
On February 25, Pakistan Foreign Office advised students stranded in Ukraine amid a war between Russia and Ukraine to travel to Ternopil "to enable evacuations" as the situation improves.
In a statement on Twitter, the Pakistani embassy in Ukraine said the students should move to Ternopil for evacuations as the "embassy is fully functional" in the western city of Ukraine.
The Pakistan International Airlines (PIA) on Friday announced that it had prepared a grand operation for the repatriation of about 2,000 Pakistanis from Ukraine, which was currently under attack from Russia.
The announcement came as the Foreign Office and the Pakistani embassy in Ukraine said all the Pakistanis there were safe and that special arrangements had been made to evacuate them to Poland by land route.



Source link