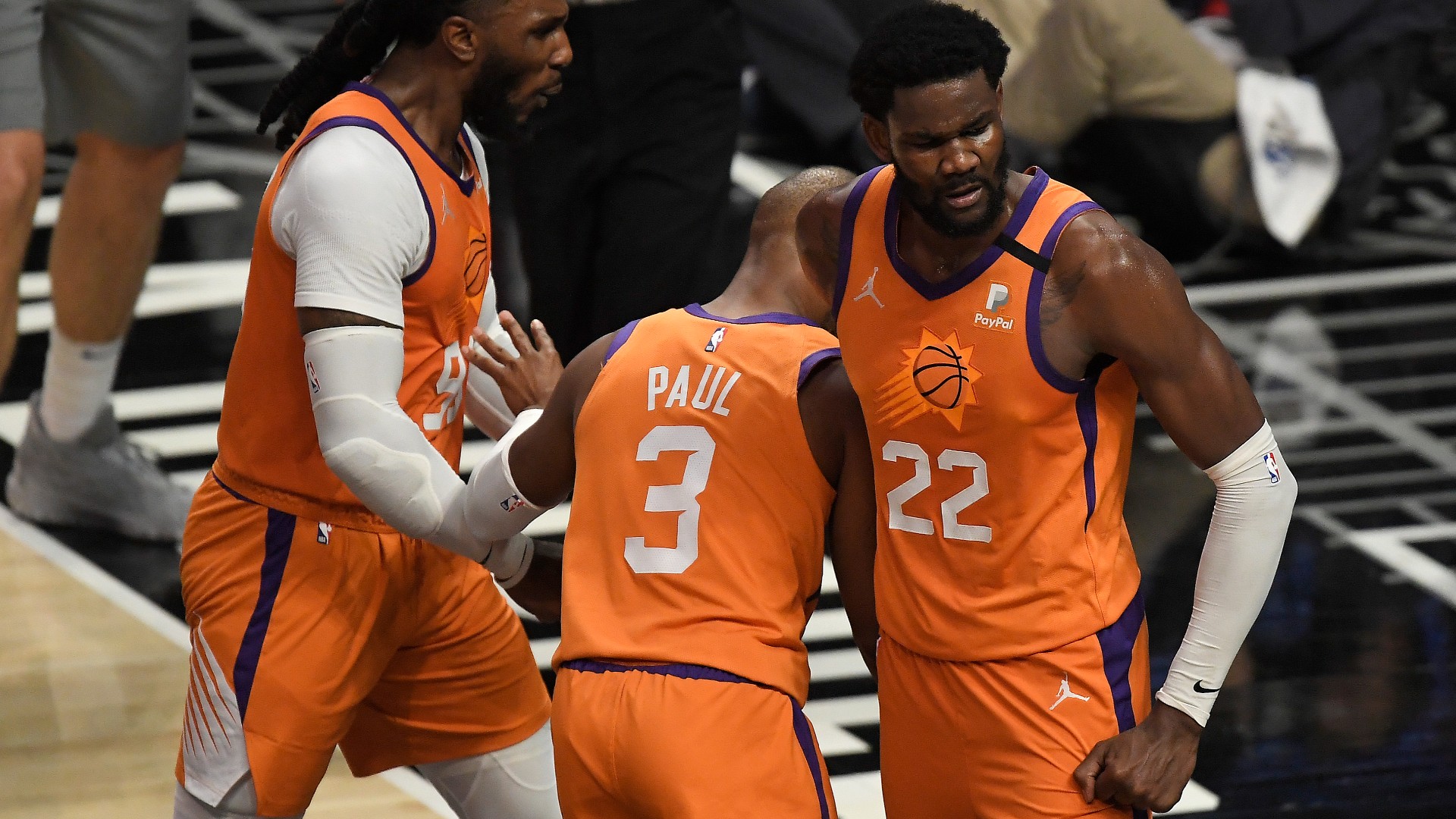 The first game of the night was narration. Deandre Ayton rolled to the hoop after setting a high screen, strode to catch Chris Paul's rebound pass, blew a converted Ivica Zubac, and then completed a 1 layup.
Ayton will have the paint in the fourth game against Zubac and the Clippers.
more: Updated schedule, scores, results
"To be honest, I was defeated in the last game," he said after helping the Suns lead 3-1 in the Western Conference Finals with an 84-80 victory on Saturday night. "Zubatz does a good job of controlling rebounds and has a sense of presence on both ends of the court. I decided to go ahead, or compete with, or challenge that."
The Phoenix big vowed to be "relentless" at both ends.
He bought additional possessions with nine offensive rebounds. In his 41 minutes, he ended the game with a career-high 22 rebounds and 4 blocks. He remained aggressive towards the basket, including this finger rolling off Paul's lob.
Paul knew that Ayton would have this mentality, because, he said, Ayton told him during shooting training that he would take care of the inside.
"I said,'Well, big guy, you get it.'" Paul said.
After two hard work on Saturday, the 22-year-old Ayton averaged 20.3 points, 13.5 rebounds and 1.8 blocks in the conference finals. In the playoffs, his shooting percentage was 0.709.
"Seeing his growth, I got goose bumps," Paul said.
Paul provided great help to this development. The two players clashed early, but later formed a strong pick-and-roll series. Respect each other now. Ayton was selected by the Suns with the No. 1 overall pick in 2018, and he appreciates how Paul pushed him in a way that other teammates did not. He said that working with CP3 was "the best thing that happened in my career."
As the Suns get closer and closer to the NBA Finals, Paul is very happy to see Ayton succeed.
"I really love him, he is a person, and everything about him seeing him — the national audience sees who he is and why he is number one — I am happy for him," Paul said.