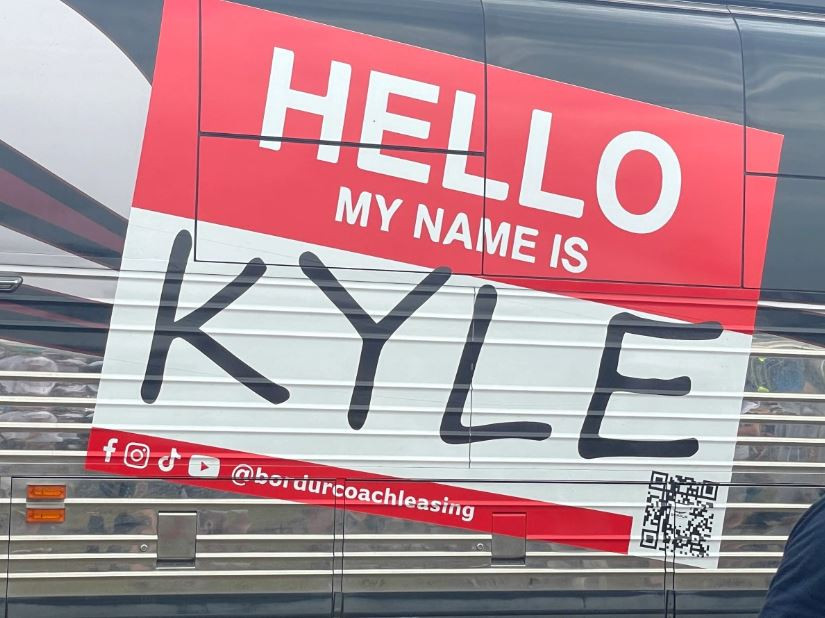 The City of Kyle, Texas, whilst failing to clinch a world record, spent an evening this weekend in the company of 1,800 individuals with the same first name: Kyle.
In an endeavour to set a record for the largest gathering of people with the same name, leaders in the US city hosted the "Gathering of the Kyles" world record attempt on Sunday afternoon as part of the Kyle Fair A Tex-Travaganza. All individuals named "Kyle", with the exact spelling, were invited to participate in the unique event.
In order to seize the title, the city needed to assemble 2,326 or more Kyles.
However, as the clock struck six on Sunday evening, organisers confirmed that approximately 1,800 participants had made an appearance, falling short of the record.
Among the attendees, some were local residents from Austin or elsewhere in Texas, whilst others had made significant journeys from as far as Hawaii, Canada, and Oregon to partake in this unique occasion.
Kyle Peters, a Los Angeles resident, undertook a multi-day drive to join the event, guided by his loyal dog. Despite the potential confusion of being surrounded by so many Kyles, Peters was unfazed.
Also read: Meta hit with record $1.3 billion fine over data transfers
"I grew up with seven other Kyles," he told a local news channel. "So I do have some experience with this. I didn't really get to go by my first name a lot as a kid."
For Kyle Sasaki, who travelled from Honolulu, the experience of being amidst a multitude of Kyles was a novel one.
He found amusement in the reactions to the common name, laughing as he shared, "People will just yell out 'Kyle,' and I'll just automatically turn. Of course, everyone's named Kyle, so it's really funny."
This marked the city's fourth attempt at breaking the record, according to a press release.


Source link