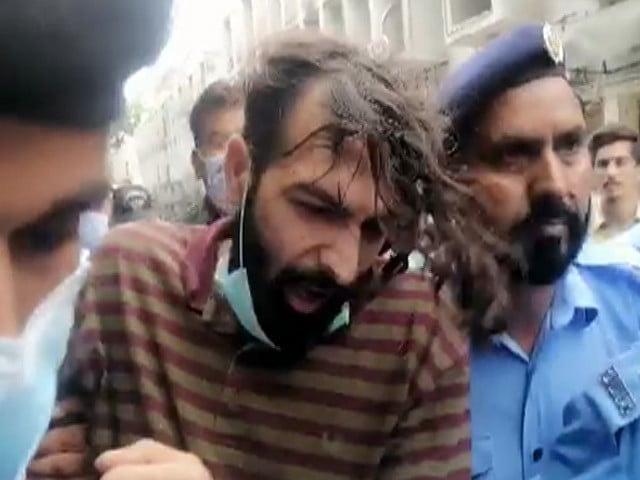 The parents of Zahir Jaffer, prime accused in the Noor Mukadam murder case, on Wednesday approached the Supreme Court (SC) for post-arrest bail after the Islamabad High Court (IHC) rejected their bail plea last week.
Zakir Jaffer and Asmat Zakir Jaffer filed two separate pleas in the top court through their counsel Khawaja Haris.
It may be noted here that Zahir and Asmat are in police custody for "aiding and abetting" their son in the murder of Noor Mukadam.
Read Twitter is furious Zahir Jaffer received preferential treatment in jail
The IHC in its order had said the parents knew that Zahir Jaffer had taken Noor hostage but they did not inform the police. The family's watchman made it clear that he had alerted Zakir Jaffar about the situation, the court's decision had stated.
As per the IHC ruling, Zahir Jaffar maintained in his statement that he had informed his father before the murder, whether his statement is acceptable or not is for the trial court to decide.
The court maintained that evidence of direct assistance in aiding and abetting a crime cannot, as a rule, apply everywhere. Aiding and abetting can also be indirect, the court noted, adding that in such a situation factual evidence is sufficient.
Pleas in SC
In the two separate pleas filed by the petitioners, their counsel urged the apex court that the "investigation in the case has been completed" and the petitioners were no longer required for purposes of investigation.
According to the counsel, the refusal to grant bail may result in irreparable loss to the petitioners as there were no reparations promised if the petitioners are acquitted in the case.
It further said that the petitioners have a "strong case" and there was a high probability that they would get bail by the court in the light of the grounds mentioned in the plea.
He also said that there were no chances of evidence tampering if Zakir and Asmat were released on bail.
"[There is] no question of tampering with the prosecution evidence arises since, except two witnesses (the first informant and one witness of recovery), the prosecution evidence comprises of police officials/forensic experts and it is exclusively relying upon the scientific evidence which is in possession of the police."
Read more All suspects in Noor Mukadam case placed on ECL: Rashid
According to the counsel, the decision to dismiss the bail of the parents of the prime accused was "arbitrary, capricious, based on unsubstantiated conjectures and surmises and it is submitted with the utmost respect, perverse and liable to be set aside as such."
According to the petitioners, the high court committed a "grave jurisdictional error in denying bail" to the petitioners merely because they didn't inform the police of the "commission of an offence in terms of Section 44 CrPC, when the law in this respect is that an omission to report an offence attracts punishment under Section 176 CrPC which is a bailable offence".


Source link