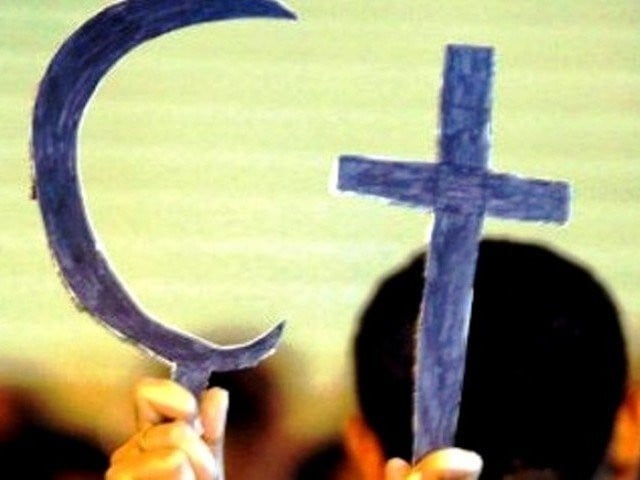 [ad_1]
The National Assembly's Standing Committee on Law and Justice on Wednesday gave the nod to replacing the word "minorities" with "non-Muslims" in Article 36 of the Constitution.
The amendment bill was presented by MNA Kesoo Mal Kheeal Das.
The body, which met with PTI's Riaz Fatyana in the chair, gave its approval to the bill.
The committee also considered the Legal Aid and Justice Authority (Amendment) Bill moved by Uzma Arif of the ruling party. After detailed deliberations, the members unanimously gave their consent to it.
The chairman and other members of the committee congratulated Uzma on her success to which she expressed her gratitude to them.
The NA panel considered the Legal Practitioners and Bar Council (Amendment) Bill moved by ruling party's MNA Sher Akbar Khan.
The lawmaker contended that there was no representation from his district Buner in the Pakistan Bar Council (PBC).
PPP's Naveed Qamar pointed out that the bill made sense but there should be a collective bill that involved all districts of the country. "It is not appropriate to have separate bills for different districts," he added.
The chairman of the committee said directions had already been issued for preparing a proposal for this purpose and be sent to the law ministry.
He added that a PBC representative had informed the panel that representation in the bar council was carried out on a divisional level and not district.
Read India urged to take steps to end discrimination against minorities
The bill was deferred till the next meeting of the committee as the members could not reach a consensus on it. The chairman directed the PBC to submit the views of the provincial bar councils on the matter to the panel as well as the details of the representation ratio on the basis of the existing provincial- and divisional-wise infrastructure.
During the meeting, the law secretary said a bill was being introduced for setting up a forensic laboratory in Islamabad as well as several amendments to the Code of Criminal Procedure and Pakistan Penal Code.
He added that certain laws of the Railways needed to be changed too.
The chairman stressed the need for bringing jail rules into the consideration of the committee.
He added that there should be a system of making payments to the inmates.
"There should be banking services, a barber shop and facilities in prisons," he noted, directing the law ministry to prepare a proposal for jail reforms.
At start of the meeting, the committee welcomed its new member, Malik Umer Aslam, to the panel. It unanimously confirmed the minutes of the previous meeting held on February 17. The panel also deferred agenda No 2 about the implementation status of its previous recommendations.
(With input from APP)

[ad_2]
Source link