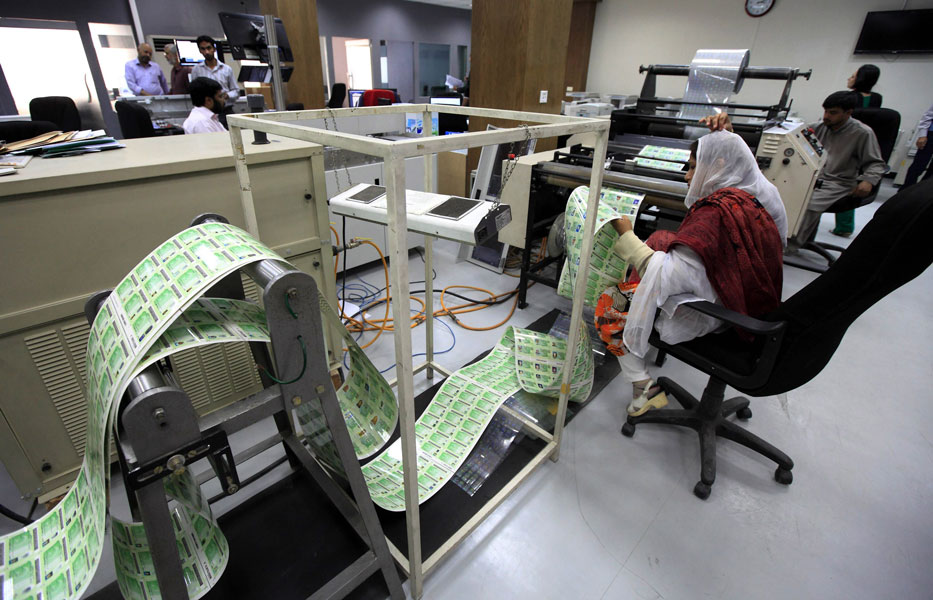 In a major step taken by the National Database and Registration Authority (Nadra) for women's empowerment in the country, females can now choose to mention the name of their husbands in their computerised national identity cards (CNIC) or may continue with their father's name.
Addressing the concluding session of the 14th Annual Rural Women Conference, Nadra Chairman Tariq Malik said on Friday revolutionary steps had been taken to increase women's registration to empower and protect their rights.
Malik said that they had reduced the existing registration gap between women and men from 14% to 10% in 100 days. Besides, he added, an inclusive registration unit had been set up that was working rigorously to increase women registration.
Read NADRA can't block, cancel CNICs: IHC
"The unit is reviewing all policies to enhance women registration, whether it is linked with awareness or outreach," he said.
"Within few months, approximately 40 million households have validated their family members through dedicated service 8009," he added.
"The CNIC is just not a plastic card. It not only protects the rights of women but also empowers them to benefit from the government policies and steps."
Malik maintained that Nadra had taken steps to register minorities, including Hindus, Jews, Christians, Sikhs, and Dalits.
The Nadra chairman warned that corruption in the authority would not be tolerated adding that 262 employees had been charged with malpractices, while 107 employees were sacked.
The conference was attended by more than 500 women from 109 districts. It aimed at improving the economic conditions of rural women, appreciating their role in agriculture and condemning violence against them.
The three-day conference called for an end to forced conversions of women, legislation to criminalise gender-based violence and provision of adequate employment opportunities to women.
Awards were also distributed at the end of the ceremony.


Source link