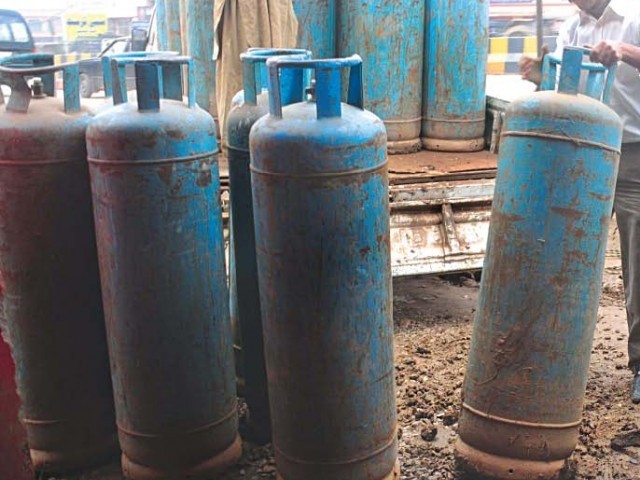 A woman and her two children were burnt to death in a house fire caused by a gas leakage in Railway Workshop Road Mazharabad in Rawalpindi on Friday.
According to Rescue 1122 and police officials, 28-year-old Nadia Faizan and her one-and-a-half-year-old son Hassan Raza and three-year-old son Ahmad Raza were burned to death in the gas explosion.
The gas accumulated in a room because of closed doors and when the woman turned on the light, a spark in the switch caused an explosion, due to which the house caught the fire.
The fire was so intense that the woman and the two children did not get a chance to get out of the house and all three died of burn wounds on the spot.
As soon as the report was received, firefighters and paramedics of Rescue 1122 reached the spot and took out the bodies and shifted them to the hospital.
According to rescue officials, it was a B-category fire that was put out within 15 minutes, and the cooling process continued for seven minutes. The fire caused a loss of 0.1 million rupees, while things worth Rs10 million were saved from burning. A total of 10 vehicles and staff took part in the firefighting and the rescue operation.
Read More: The endless spiral of gas cylinder explosions
On the other hand, Ratta Amral police registered a report of the tragic accident on the statement of Afaq Ahmed, the brother of deceased Nadia and uncle of the two children. Afaq Ahmed told police that his sister and brother-in-law Faizan Ahmed were living in the area with their children.
He told the police that his brother-in-law had gone to Karachi while his sister was with the children. A gas burner was placed in the room to heat the room because it was cold last night, he told the police.
The gas burner was turned off after the room was heated, but the gas continued to leak and an accident occurred because of the fire, Rescue 1122 officials said.
Rata Amral Police Station Officer Rashid Mahmood said that the bodies have been handed over to the heirs after a post-mortem.
The head of the family, who is working in the Railway Carriage Factory, was in Karachi, the police official said.
Published in The Express Tribune, November 20th, 2021.


Source link