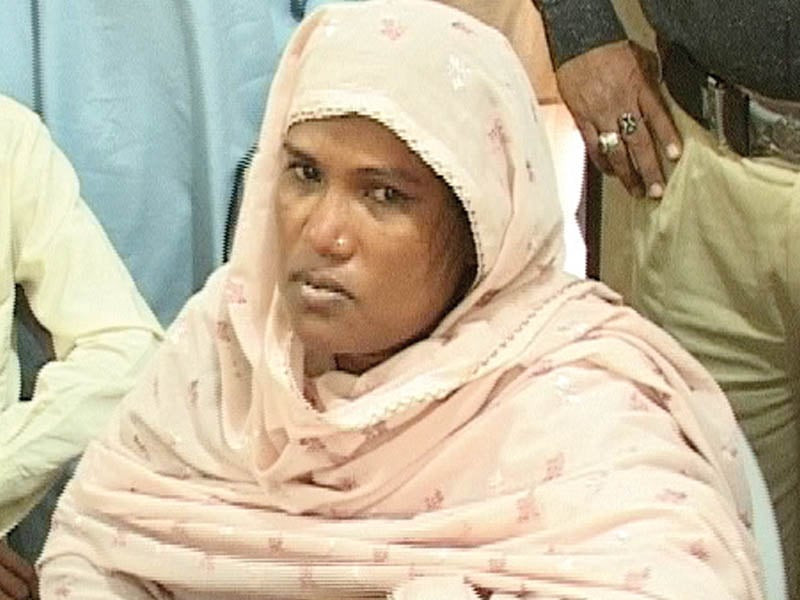 [ad_1]
The Sindh High Court (SHC) has ordered to release the woman who had killed her husband, chopped his body parts and cooked in a pot with the help of her nephew.
SHC accepted appeal of Zainab and declared the period she spent in jail while under trial as punishment.
The court also accepted the appeal of her co-accused, her nephew Zaheer and ordered to release him.
According to the prosecution, the accused killed her husband Ahmed Abbas along with her nephew Zaheer. The accused had cut her husband Ahmed Abbas into pieces and was cooking them in a pot. On December 20, 2018, the subordinate court sentenced both the accused to life imprisonment.
The gory murder had hit headlines in 2011. The woman had claimed that her husband tried to molest her daughter in earlier marriage.
Read more: Woman accused of decapitating husband, dismembering his body
On that crisp autumn morning of November 24, 2011, it was the olfactory insult that brought the police to her door. The landlord, Behzad, who lived on the ground floor of their two-storey Green Town house, was so perturbed by the cooking that he went upstairs to inquire. The scene that met his eyes left him scarred for life.
The 40-year-old Zainab was cooking Qorma with flesh chopped from her husband's arm and leg as she figured this was the only way to practically dispose of the body.
The landlord called the police and Zainab and Zaheer were immediately arrested. She had confessed to committing the crime and had shared details with the media.
Zainab had said that she was living in that house with her 17-year-old daughter Sonia from an ex-husband, and her new husband Ahmed Abbas, whom she had married five years ago. On November 24, 2011, at around 9:30am, she prepared a routine breakfast for Abbas but the only difference was the inclusion of five sedatives in his cup of tea. The drugs took effect within half an hour and Abbas was sedated. Zainab brought a rope and strangled him to death.
Also read: Wife pushes husband off fifth floor over second marriage
"When he finally died, I felt shudders of fear for the first time," said Zainab had told The Express Tribune on that day from inside her lock-up at Shah Faisal police station. "I didn't have the courage to approach his body for the next half an hour."
However, her mind was working fast to figure out how to get rid of the body. "It occurred to me that if I cooked the body in parts with spices and aromatic ingredients that would curb the stench," she revealed, adding, "Later I had a plan to do away with the cooked stuff by throwing it in a gutter. I would say to people that it had spoiled."
She had saved the rest of the body in a three-foot white aluminium trunk which was later transferred by the police to the Jinnah Postgraduate Medical Centre for a post-mortem.

[ad_2]
Source link