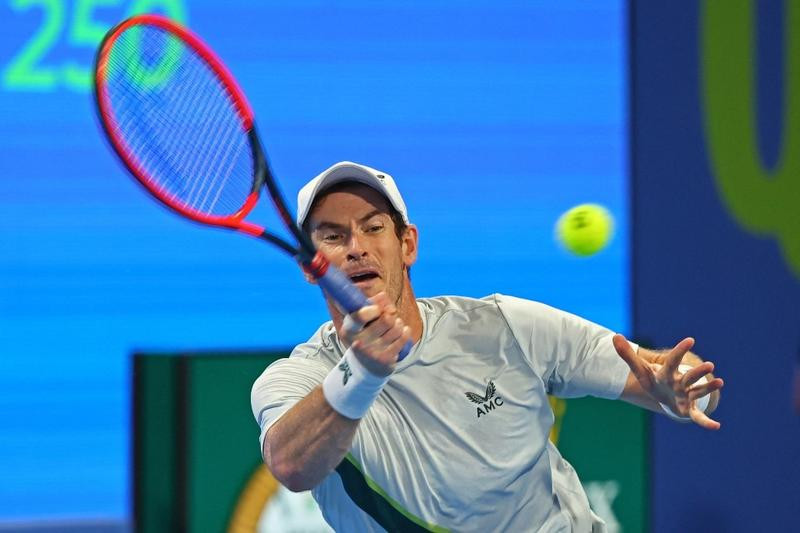 Andy Murray said he is confident he will be in good physical condition at Wimbledon this year and that the tournament offers him the best chance of going deep at a Grand Slam.
The 35-year-old considered retiring in 2019 after undergoing hip surgery but got his career back on track after another operation.
The three-times major champion reached his fourth ATP final since returning to the Tour at last week's Qatar Open, where he lost to Daniil Medvedev, before withdrawing from the Dubai Tennis Championships due to a recurring hip issue.
Murray said he has made changes to his training methods to avoid overloading his body.
"I really like the way that I've trained in practice these last four months and I've not been doing that with Wimbledon in mind. I'm trying to just focus on each day and trying to get the most out of it," Murray told The Times newspaper on Monday.
"If I do that and accumulate enough of those days, then I believe that come Wimbledon my game will be in a really, really good place."
The Scotsman said that with most players feeling more comfortable playing on hard courts he has a better chance of going into the second week of the grasscourt major, where he is a two-time champion.
"I'm not saying I would expect to win the French Open (on clay) if I played, but with Wimbledon there is certainly a better opportunity to have a deep run," he added.
Murray is confident his body would be able to cope with the physical demands of playing seven five-set matches if required. "I have some niggles and my body doesn't feel amazing, but it's coped really well with the first few tournaments of the year that have been really demanding," he added.


Source link