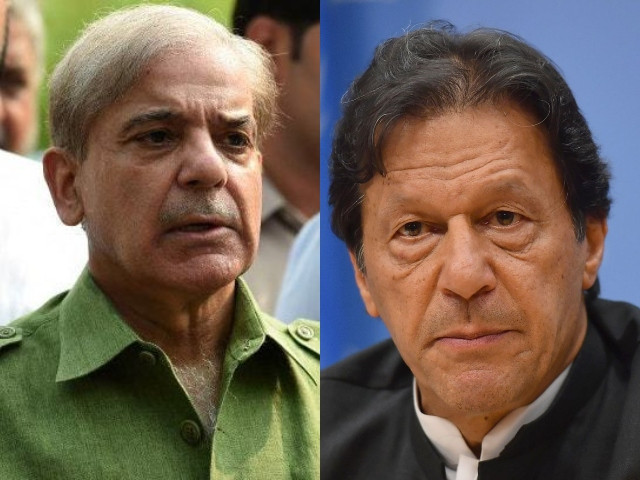 PML-N President Shehbaz Sharif on Monday said that the opposition would protest on the streets of Pakistan against the ruling party's violation of the Constitution, claiming that Prime Minister Imran Khan had enforced "civilian martial law".
During a conference of the united opposition, the Pakistan Muslim League-Nawaz (PML-N) leader claimed that proroguing the assembly was not a trivial matter but unconstitutional under Article 2 in light of the dismissal of the opposition's no-confidence motion by National Assembly Deputy Speaker Qasim Suri and the dissolution of the National Assembly on Sunday.
"The president had no right to dissolve parliament, it is in violation of the Constitution," he said.
Shehbaz also accused the Pakistan Tehreek-e-Insaf (PTI) of being traitors adding that PM Imran had conspired against the Constitution for personal gain.
Read No-trust move: Moody's concerned for Pakistan's economy
The opposition leader protested that the premier could not face defeat and therefore resorted to 'distorting democracy' and taking extra-constitutional actions, against the advice of the Supreme Court.
"Extra-constitutional measures were taken by the prime minister, the president and the speaker," he added.
The PML-N leader, questioning the ruling party's allegations that the no-confidence motion was backed by foreign interest, asked why the speaker of the house did not raise any objections on March 24 when the motion was added to the agenda.
Shehbaz further inquired into the letter provided to the premier stating that if threat was made to Ambassador Asad Khan on March 7, why was no objection made earlier.
"Ambassador Asad Khan tweeted that on March 16, US Assistant Secretary of State for South and Central Asian Affairs Donald Lu invited him for dinner for which the ambassador took to Twitter to thank him."
Read SC bench hearing presidential reference to review speaker's ruling
"If the threat was made on March 7, why did the ambassador thank the US Secretary on March 16?" Shehbaz questioned, claiming the ambassador's actions were contradictory.
The opposition leader commented that April 3 would be remembered as a dark day in the history of Pakistan, comparing PM Imran's actions to the coup conducted by General Musharraf on November 3, 2007.
"Imran Niazi has clearly violated the Constitution, he is a fascist who made the deputy speaker a tool."


Source link