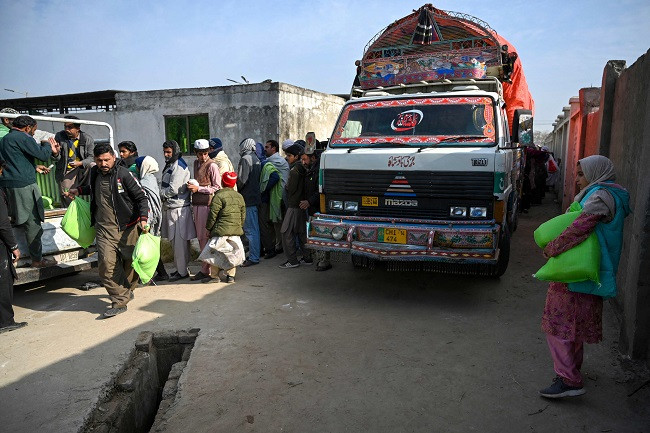 [ad_1]
Prime Minister Shehbaz Sharif on Wednesday said as the country had ample stocks of wheat, no one would be allowed to indulge in unjust profiteering by creating artificial shortage of the commodity.
He urged the provinces to ensure timely supply of wheat to flour mills from their own as well as PASSCO's (Pakistan Agricultural Storage & Services Corporation) reserves and improve governance in that regard.
The prime minister was presiding over a high-level meeting regarding artificial shortage of wheat, hoarding and unjust profiteering.
The meeting, which was attended by Minister for Food Security Tariq Bashir Cheema, Adviser to the PM Ahad Cheema, senior officials and provincial chief secretaries, reviewed the current situation and stocks of wheat in the country.
The prime minister said owing to the steps taken by the government, the price of wheat flour had witnessed a decrease of around Rs 1,000 per 40kg bag over the last five days, which was a good omen.
He urged the relevant federal and provincial institutions to take strict measures against the hoarders of wheat and flour, adding the government would bring those, hitting the poor masses with inflation through artificial shortage of flour, to justice.
During the meeting, the prime Minister was told that as the country had ample stocks of wheat, the provinces were being directed to further speed up the supply of wheat from the reserves of PASSCO to flour mills.
It was told that 1.3 million metric tons of exported wheat had reached the country, whereas another matching stock would also reach by the end of January.
The meeting was further told that by end of the season during the current year, the carry-forward stock of 1.4 million metric tons of wheat would be available which would be enough to meet the country's food requirements before the start of the new season.
The prime minister expressed his confidence over the current stocks of wheat in the country and directed the provinces to improve governance regarding the supply of wheat and flour.

[ad_2]
Source link