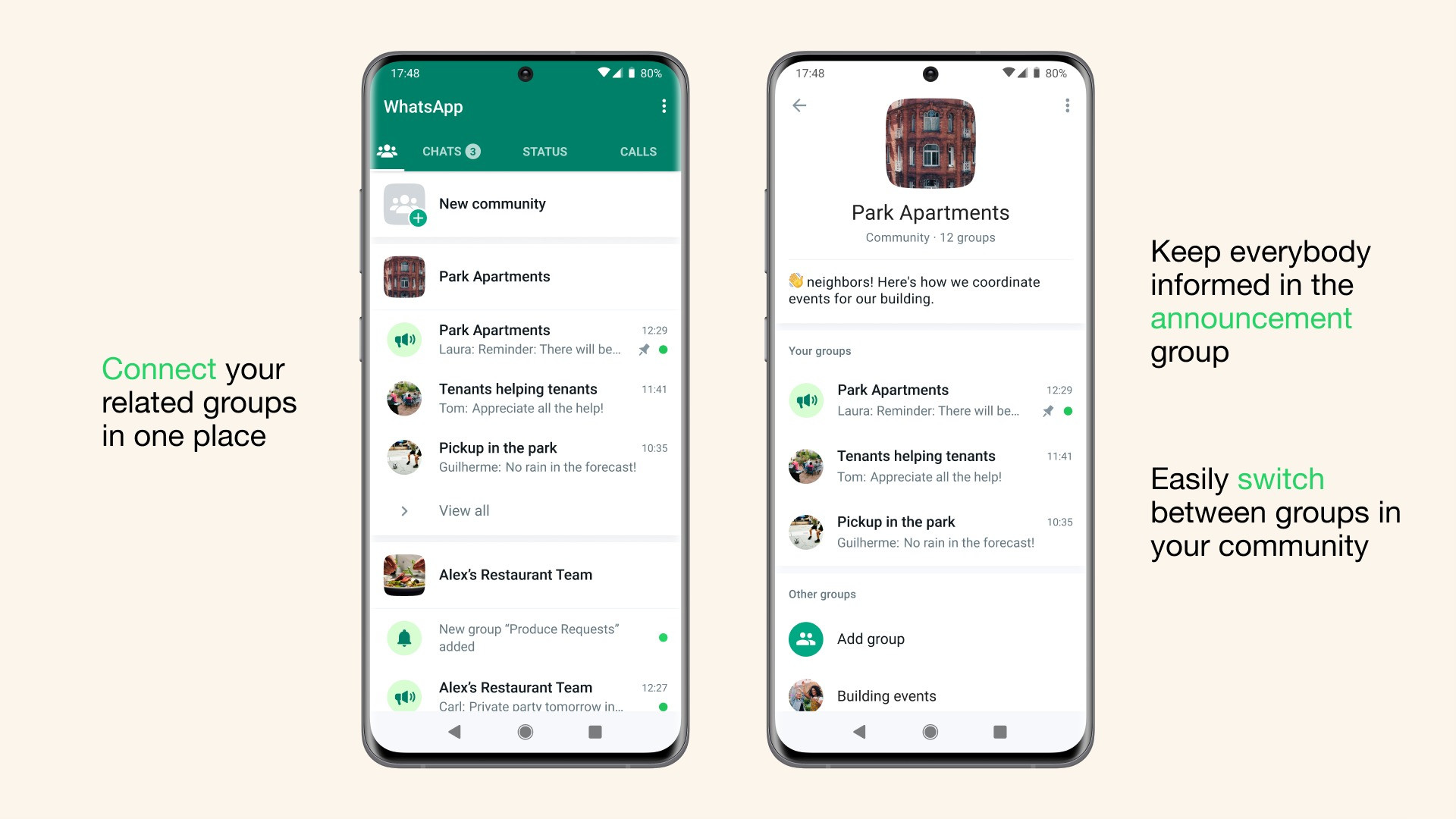 Popular instant messaging platform WhatsApp will let users combine related or similar chat groups under 'Communities' – a new feature to be introduced soon. 
The app said it was releasing a new feature that will let users combine their related group chats together "under one umbrella with a structure that works for them". The new addition will also be introduced to Facebook and Instagram.
In the upcoming months, Communities will be available to all WhatsApp users, letting them set up small group chats within a community while allowing swift and easy access to switch between the two.
Group admins will be granted "powerful new tools" to manage said Communities, including broadcast announcements and picking groups to include in a Community.
Read: Fix and enhance your blurred photos with these 3 apps
A Communities tab will be added to Android and iOS phones, which will allow users to start building a Community with their group chats or join one that has already been created. The app has also introduced the Polls feature, along with a 32-person group video call.
According to Engadget, Zuckerberg had been eying the idea to set up a community-driven model to reduce the emphasis on feeds, but the feature, working a bit like Facebook Groups, might instigate and increase the spread of misinformation.