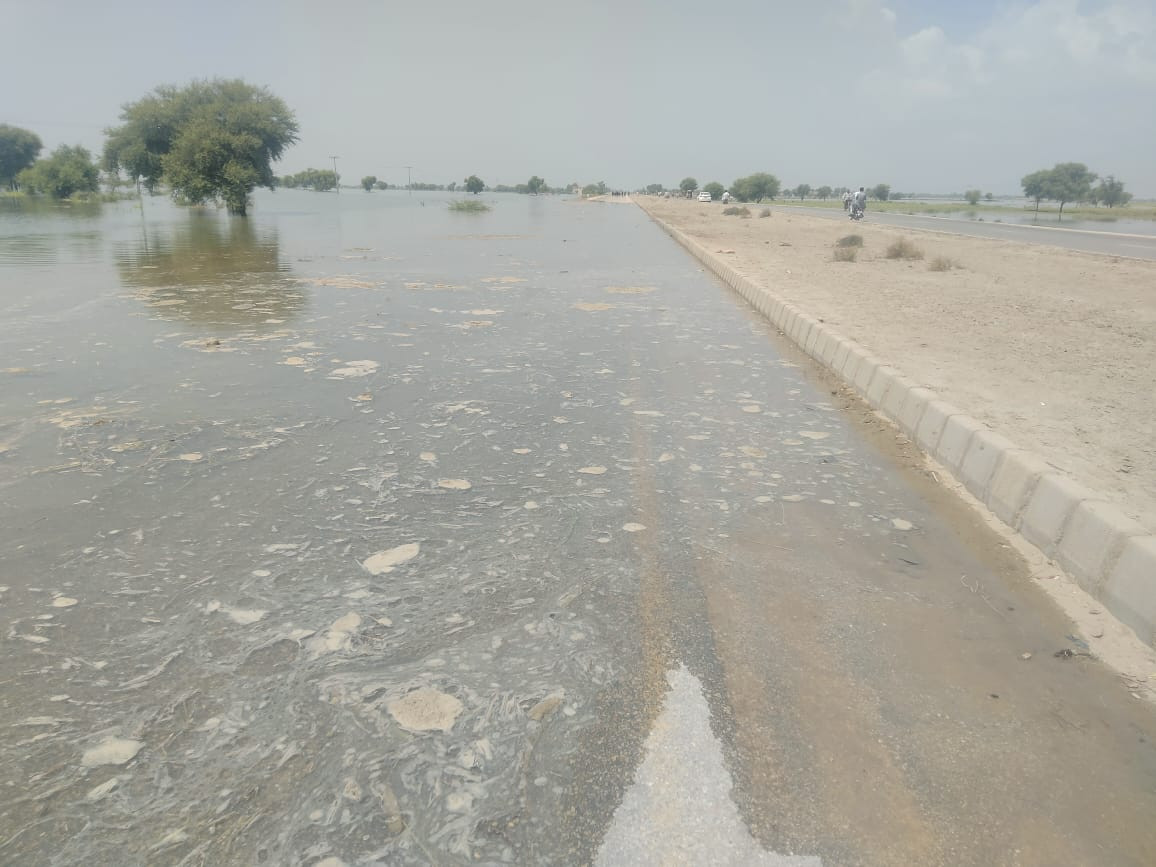 The overflowing water from Pakistan's largest freshwater lake has reached the Indus Highway between Sehwan and Dadu and the area will soon be cut off, said officials on Tuesday.
The embankments of the Manchhar Lake were given two more cuts on Monday as the single breach given on Sunday failed to reduce the water pressure.
The flood level at the lake, which is spread over 200 square kilometres, reportedly shot up to 126 reduced levels (RL) after which the irrigation authorities decided to break open the lake from a reduced distance (RD) 50 and 52. A day ago, the cut was given at RD14.
According to locals and officials from the irrigation department, Dadu would soon be cut off from Sehwan as the water from Manchhar lake is expected to inundate the region. Residents have said around 50 per cent of the people have already been displaced.
"People are leaving their homes as the level of water coming from the lake going to rise," said Zahid Hussain Memon of Bagh Yousuf Memon village, located near Sehwan city.
The Indus Highway is already flooded near Khairpur Nathan Shah, making road travel to Larkana from Karachi, Hyderabad and Dadu near impossible.
Manchhar breached to ease pressure
The spilling water from the lake entered and drowned five union councils (UCs), Jaffarabad, Talti, Channa, Aarazi and Bubak. Sindh Chief Minister Syed Murad Ali Shah's village Wahar and Sehwan airport also became exposed to the flooding water.
On Saturday, Manchhar deluged Jhangara and Bajara rural towns, one of which is the birthplace of the chief minister's late father, Syed Abdullah Shah, who also served as the chief executive of the province in the past.
Read Flood misery grows for millions as winter approaches
According to the provincial government and the irrigation offices, the flood situation at Manchhar is expected to last for at least eight to 10 days. The lake's water will be released to the Indus River in a higher quantity only after the reduction of the flood level in the river.


Source link