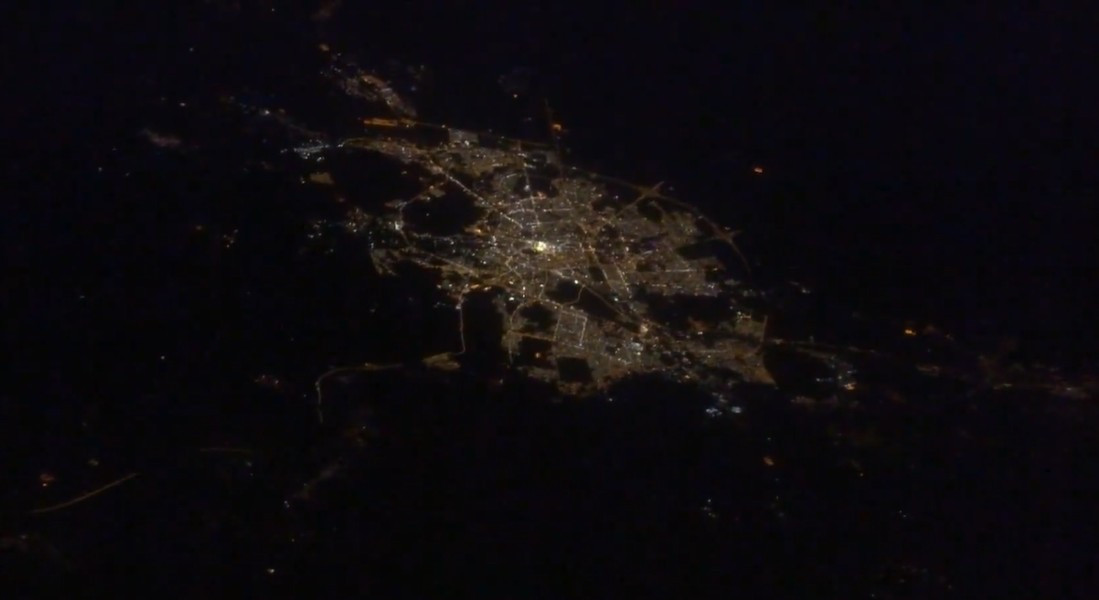 Sultan al-Neyadi, an astronaut from the United Arab Emirates (UAE), has released footage of Saudi Arabia's Makkah and Madina captured from the International Space Station (ISS), Al-Arabiya reported.
In a tweet, he described the video as "a gift for Salman's children on these blessed nights" and dedicated it to "the country of the Two Holy Mosques, the landing site of revelation and the land of the message, the kingdom of Saudi Arabia."
The footage displayed Makkah and Madina illuminated, with the Grand Mosque of Saudi Arabia shining in the dark. Al-Neyadi has been sharing ISS footage regularly since he started his six-month mission in March.
من محطة الفضاء الدولية،
إهداء لعيال سلمان في هذه الليالي المباركة 🌙⭐️
إهداء لبلاد الحرمين الشريفين، مهبط الوحي وأرض الرسالة، المملكة العربية السعودية. 🇸🇦 pic.twitter.com/3OQTg4CgXb
— Sultan AlNeyadi (@Astro_Alneyadi) April 17, 2023
Recently, he shared a clip of his exercise routine in zero gravity. Al-Neyadi employed an atypical-looking treadmill that utilises a harness and springs to counteract the effects of zero gravity. The harness pulls him downwards, simulating the effect of gravity on Earth as he goes for his jog.
Read more: Video showing snowfall at Grand Mosque found fake
Al-Neyadi mentioned that taking pictures from space is one of his favourite activities while sharing breathtaking images of a sandstorm from last month.
On April 28, Sultan al-Neyadi will become the first Arab to complete a spacewalk when he exits the ISS. Other Arab astronauts, such as Emirati Hazzaa al-Mansouri, who became the first Arab on the ISS in 2019, and Saudi Arabia's Prince Sultan bin Salman, who became the first Arab to travel to space in 1985, have paved the way for him.


Source link