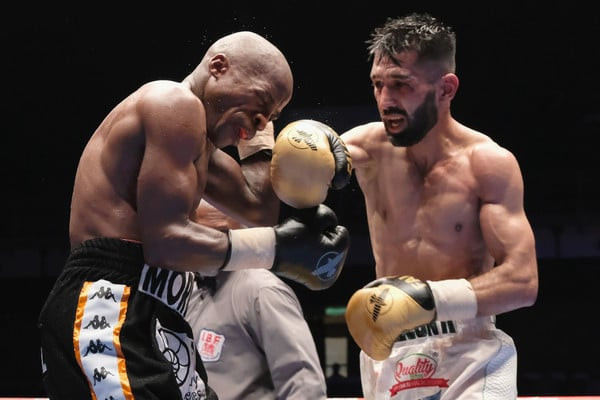 "I'm really hurt that this country only values cricketers, and even worse is that high achievers on international and national level from Balochistan are ignored, as if we don't exist," said Pakistan's only World Boxing Council belt winner and professional boxer Muhammad Waseem, as he expressed his disbelief when cricketer Naseem Shah was given the honorary DSP post and was made the goodwill ambassador of the Balochistan Police.
The 19-year-old cricketer, who has far fewer international achievements than many of the athletes from Balochistan, does not even belong to the province and yet he was bestowed with the honour, leaving the athletes from the province feeling left out and ignored.
"I was asked by the Balochistan Police officials to attend this ceremony and it left me extremely disappointed and hurt," Waseem told The Express Tribune. "It feels so bad because they never honour us. Not just me, but other athletes from Balochistan too.
"We have done so much for this country, for our land, but we are invisible to them despite competing and winning at the top international level in one of the toughest sports in the world. The invitation that I get from our own organisation like Balochistan Police is to come and sit through as an attendee instead of our achievements ever being recognised. It is like cricket is the only sport they care for.
"Naseem is from Khyber-Pakhtunkhwa (K-P). We have never gotten any honour from K-P Police or their departments ever. What about that?"
Waseem holds the impressive record of winning 12 bouts, with eight knockouts, out of the 14 professional boxing matches he has played professionally. He was the first Pakistani to win the WBC silver belt in 2017 in flyweight and then defended the title successfully. Just last year he took on England's Sunny Edwards as well for the International Boxing Federation world flyweight title.
Waseem is looking for another shot at the world title this year.
But the 2014 Asian Games bronze medallist feels that there are other athletes among whom footballers like Saadullah, boxers, fighters and karatekas, males and females from Balochistan who deserve the honours.
The 2010 world combat games gold-medallist said that it becomes difficult to justify the career choices to the families at time when they see that the government, both provincial and federal, do not care for the athletes besides cricketers.
"I was given a choice to switch my nationality from Pakistan's to South Korea, but we choose the country each time. However, the country just doesn't choose us. My brother was reminding me of the opportunity of acquiring the South Korean nationality. He was also very sad when he found out about this ceremony by the Balochistan Police. He was also saying that this is unfair. It becomes harder and harder to face the family at times too, because they ask why there is such discrimination and callousness when it comes to non-cricketing athletes," said the 2014 and 2010 commonwealth Games medallist.
When we look at the cricket landscape in the country, not many cricketers came from Balochistan.
Waseem said that in Balochistan the youth mostly take up other sports because they know they will not get selected to play for the country in cricket due to politics and at times discrimination too. But more popular sports in Balochistan are football, boxing and cycling to name a few.


Source link