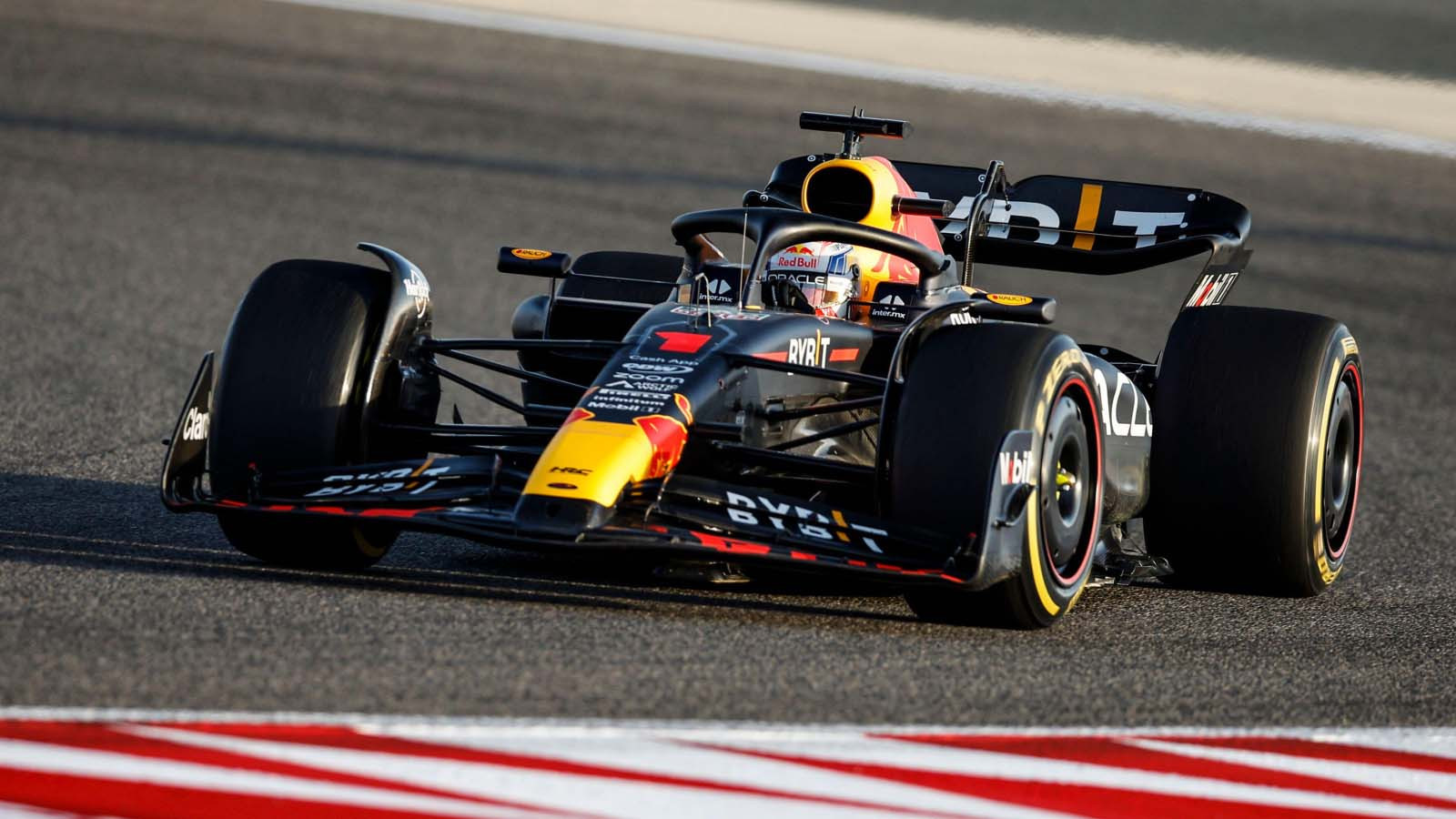 The 2023 Formula One season begins in Bahrain next Sunday, with Red Bull's Max Verstappen targeting a third consecutive world title.
AFP Sport turns the spotlight on five talking points before the lights go out on the 23-race championship, the longest in the series' 73-year history:
— Not in their wildest dreams could Max Verstappen and Red Bull chief Christian Horner have ever imagined their gloriously relentless push to last year's world titles.
In 2022, Verstappen won 15 of 22 races, including nine of the last 11 as he swept to back-to-back world titles. His final points tally of 454 was comfortably 146 ahead of second-place Charles Leclerc of Ferrari.
Verstappen is an odds-on shot with the bookies for a three-peat, with Red Bull at comparably skinny odds to win the constructors title again.
Talk of a 'Verstappen era' surfaced after the 25-year-old Dutchman wrapped up his second title four races out in Suzuka. "I hope not" said Leclerc while Lewis Hamilton suggested "it is too early to say", pointing to Ferrari's fast qualifying pace but noting his Mercedes' team had "a much, much bigger step and steeper hill to climb, but hopefully not impossible".
— Their silver-arrows blunted, dethroned eight-time constructors champions Mercedes, seven-time world champion Lewis Hamilton, and the prodigiously gifted George Russell are back in black livery meaning business. Team chief Toto Wolff described last term as "character building", as his team more than any other struggled to cope with the new ground effect rules. The capricious W13 car has been given pride of place in reception at their UK home "to remind us every single day how difficult it can be" said Wolff.
Hamilton, 38, approaching his 17th year in the fast lane, is as hungry as he has ever been, and is in the process of negotiating a new contract with the team he is backing to supply him with a record eighth world drivers crown.
As for Ferrari, they had a car to match Red Bull but were time and again let down by reliability and questionable strategy on raceday, with team principal Mattia Binotto paying the price.
Under his successor Fred Vasseur, Charles Leclerc and Carlos Sainz will be out to exploit their car's evident speed to knock Verstappen off his pedestal. Between them they annexed 12 pole positions to Red Bull's eight in 2022, but only four wins to Verstappen's and Sergio Perez's total of 17.
— The Chinese Grand Prix may be missing for a fourth straight season, and no replacement found, but F1 will still stage a record 23-race season as it taps in to a resurgence in its global popularity since Liberty Media's takeover. Back on the menu after two lacklustre visits in "a parking lot" behind Caesars Palace in the 1980s is Las Vegas, slated as the penultimate leg in mid-November.
"This race is going to be for sure, the greatest race of all time" enthused Lewis Hamilton after burning rubber down 'The Strip'. Las Vegas joins Austin and Miami to give the United States a trio of races. Qatar returns but it's au revoir to the French Grand Prix, first staged in 1906 and as such the oldest in F1's history. The Russian-invasion of Ukraine keeps Sochi off the roster.
The number of sprint races, first introduced in 2021, has doubled to six.
— F1 brought in cost caps for the first time in 2021, setting a $145 million limit on how much teams spent on their cars (other than the engine) throughout the season. Red Bull were hit with a $7mn fine after a $1.86mn overspend. Some rivals claimed this was too lenient, Red Bull chief Christian Horner suggested the 10 percent reduction in permitted aerodynamic research would cost them up to half a second a lap.
Cost capping was introduced by the FIA to even the gap between the grid's big spenders and those with less cash to throw at their spanners like Haas. It should help teams to survive, and acts as a step towards F1's bid to show its responsibility in this era of sustainability.
The cap for this season is $135mn, with the FIA audit office calculators at the ready to divvy up the accounts and hand out penalties, including points, for significant breaches of over 5%.
One area it does not cover is drivers' salaries, just as well with the 20 men on the grid estimated to take home well over $200 million between them.
— F1 pre-season testing times are notoriously hard to read, given all the teams' different set-ups and strategies and subterfuge. Yet the evidence after three days of trying out their 2023 cars at Sakhir came to an end on Saturday that Red Bull are once again the team to beat seems hard to avoid, with Max Verstappen and Sergio Perez finishing atop the timesheets, with China's Zhou Guanyu taking the middle day honours for Alfa Romeo.


Source link