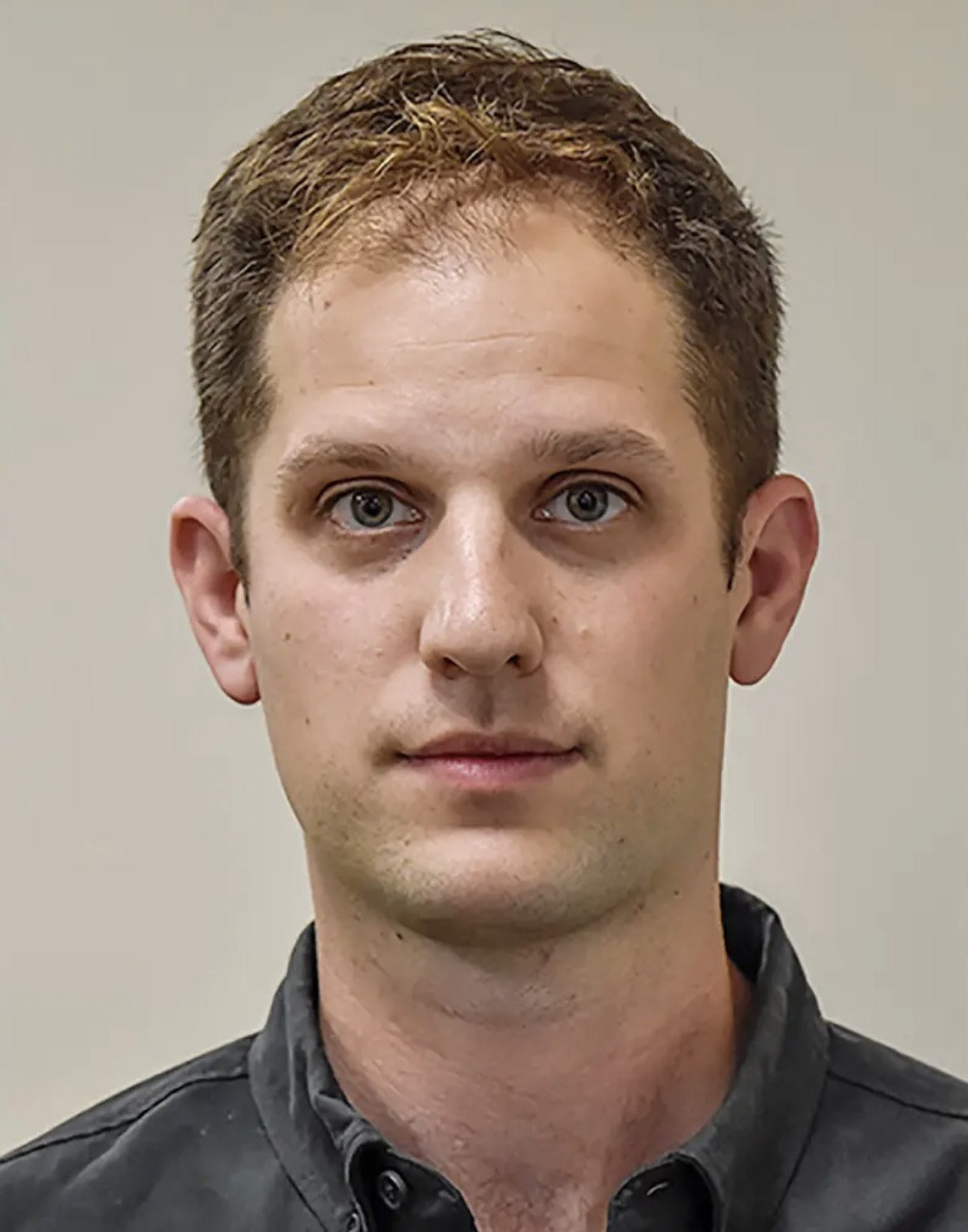 US Secretary of State Antony Blinken urged the release of Wall Street Journal reporter Evan Gershkovich, who Russia accuses of spying, in a call on Sunday with Russian Foreign Minister Sergei Lavrov, who said Washington should not politicize the case.
Russia's FSB security service said on Thursday it had arrested Gershkovich, accusing him of gathering information about a Russian defence company that was a state secret.
The Wall Street Journal has denied Gershkovich was spying. The White House has called the espionage charge, which carries a jail term of up to 20 years, "ridiculous."
"Secretary Blinken conveyed the United States' grave concern over Russia's unacceptable detention of a US citizen journalist. The Secretary called for his immediate release," the US State Department said in a statement that did not mention Gershkovich by name.
A US official, speaking on condition of anonymity, said the statement did refer to Gershkovich. Under US law, the State Department is generally barred from speaking about a US citizen unless he or she has signed a privacy waiver.
Russia's foreign ministry said Lavrov told Blinken it was unacceptable for Washington to politicize the case, adding that Gershkovich's fate would be determined by a court. He reiterated Russia's assertion, for which it has not presented any evidence, that the journalist was "caught red-handed" last week.
Also read: Moscow arrests US reporter on spying suspicion
"Blinken's attention was drawn to the need to respect the decisions of the Russian authorities, taken in accordance with the law and international obligations of the Russian Federation," the Russian foreign ministry said.
"It was emphasized that it is unacceptable for officials in Washington and the Western media to whip up a stir with the clear intention of giving this case a political coloring," the ministry added, saying Blinken initiated the conversation.
Direct conversations between Blinken and Lavrov have been rare since Russia's Feb. 24, 2022, invasion of Ukraine. The two spoke face-to-face for the first time since the invasion on the sidelines of a wider March 2 meeting in New Delhi.
Wall Street Journal Editor-in-Chief Emma Tucker decried Gershkovich's arrest and the Russian accusations about the reporter but said she was reassured Blinken and Lavrov spoke.
"It's a complete outrage that he was arrested like this … what the Russian authorities are saying is utter nonsense," she told CBS' "Face the Nation" program.
At a closed hearing on Thursday, Gershkovich was placed in pre-trial detention until May 29 at Moscow's Lefortovo prison.
Many Western and some Russian analysts suggested the arrest was a move by Moscow to secure a bargaining chip with Washington, four months after a high-profile prisoner swap where it traded U.S. basketball star Brittney Griner for convicted Russian arms trafficker Viktor Bout. Griner has urged the Biden administration to use "every tool possible" to free Gershkovich.


Source link