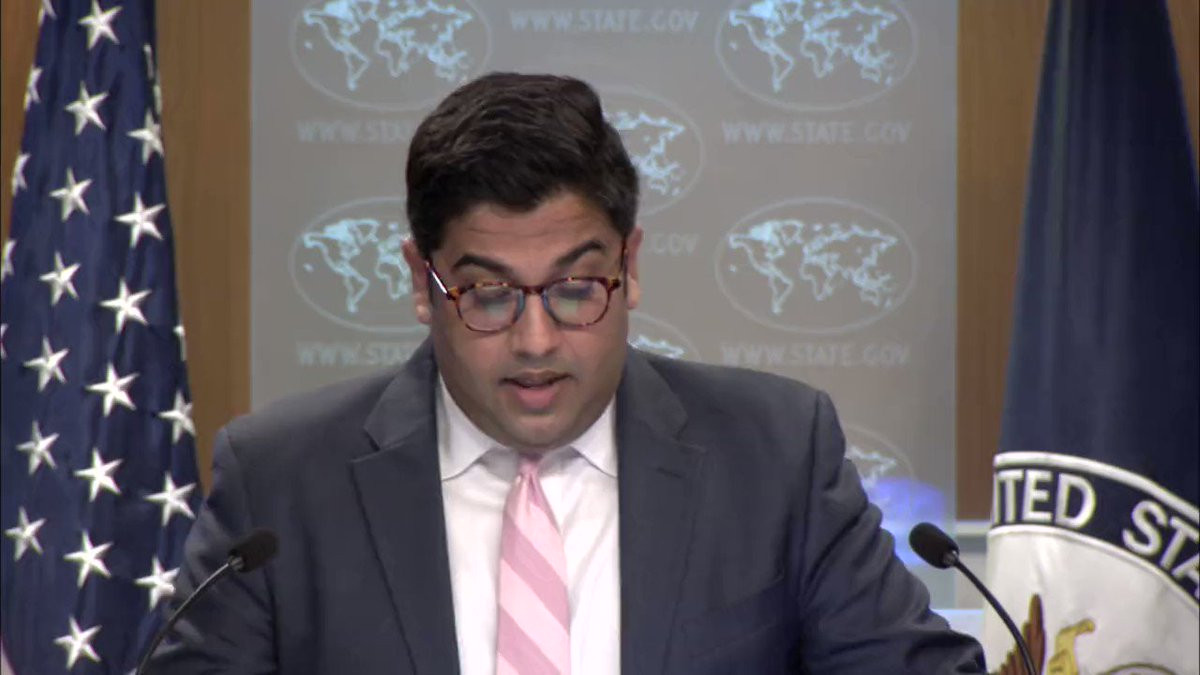 The United States on Wednesday announced that it would not let 'propaganda, misinformation and disinformation' stand in the way of its 'valued' bilateral partnership with Pakistan.
Answering a question about Pakistan Tehreek-e-Insaf (PTI) chief Imran Khan backing out on his allegations regarding US involvement in his ouster, Principal Deputy Spokesperson Vedant Patel stated that the US valued its "longstanding cooperation with Pakistan and has always viewed a prosperous and democratic Pakistan as critical to US interests".
During the presser, he maintained that the US did not have a position on one political candidate of a party versus another, but rather supported the "peaceful upholding of democratic, constitutional, and legal principles".
"Ultimately, we will not let propaganda, misinformation, and disinformation get in the way of any bilateral relationship, including our valued bilateral partnership with Pakistan," he said.
He reiterated that there was no truth to the former premier's allegations and that he had nothing additional to offer about the matter.
When asked for his comments on Imran claiming that his visit to Russia on the same day as the Ukraine invasion was "embarrassing", the spokesperson said that he did not have "anything else to offer on Foreign Minister – or former prime minister Khan's comments on that".
Read Initiative launched to enhance Pak-US trade
"I don't have any specific meetings or calls to read out," he said, addressing rumours of a meeting between the US ambassador in Islamabad and PTI leadership.
Patel emphasised that the US valued its "longstanding cooperation with Pakistan" and viewed "a prosperous and democratic Pakistan as critical to our interests not just in the region, but also the world more broadly".
The remarks come after Imran Khan apparently took a U-turn on his 'foreign conspiracy narrative' wherein he accused the US of engineering his ouster from power by supporting the then opposition's no-confidence motion in April this year.
In an interview with Financial Times, Imran signalled a desire to work with Washington saying he wants to mend relations with the US despite accusing it of treating Pakistan as a 'slave'.
The former premier said he no longer "blamed" the US and wants a "dignified" relationship if re-elected.
"As far as I'm concerned it's over, it's behind me," he said of the alleged conspiracy, which both PM Shehbaz Sharif and the US denied. "The Pakistan I want to lead must have good relationships with everyone, especially the United States," he said.
He also admitted that his visit to Moscow a day before the Ukraine invasion in February — for which he claims the US retaliated against him — was "embarrassing" but said the trip was organised months in advance.


Source link