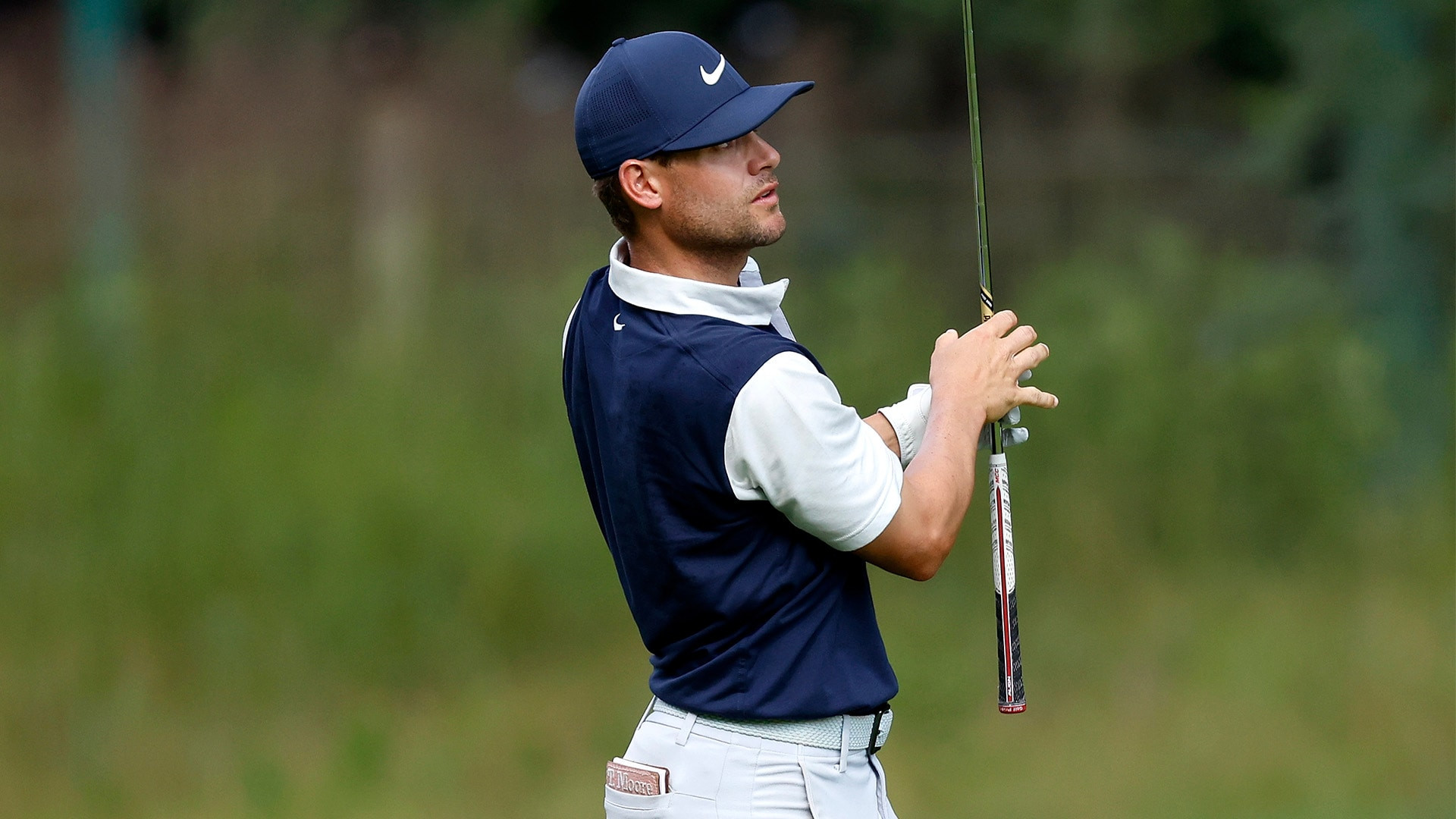 MIAMI: Unheralded Taylor Moore birdied two of the last four holes to win a back-nine shootout on Sunday and capture the Valspar Championship for his first PGA title.
The 29-year-old American fired a four-under par 67 — the only round in the 60s among the final 11 pairs on the course — to finish 72 holes on 10-under 274 at Innisbrook's Copperhead course in Palm Harbor, Florida.
That was good enough to edge Adam Schenk by one stroke with England's Tommy Fleetwood and three-time major winner Jordan Spieth sharing third on 276.
"It's a pretty awesome feeling," Moore said. "Super happy."
Moore, in only his 46th PGA start, sank a six-foot birdie putt at the par-3 15th and made a 26-foot birdie putt at the par-4 16th, then closed with back-to-back pars while Spieth and Schenk stumbled down the stretch.
"The shot on 15 is really when I kind of locked in for the finish," Moore said. "Hit a great 9-iron there.
"Then 16. I was trying to just hit the middle of the green there. It got a little closer than I thought it would and made that putt and finished it off."
World number 103 Moore's best prior PGA finish was a share of fourth in last year's pairs event at New Orleans, but he made all 64 of his putts this week from inside seven feet.
"That was pretty awesome," he said. "I don't think I've ever done anything close to that, so that was really cool. Just a testament to the work I have put in.
"Yeah, that was pretty sick to see."
Spieth, Schenk, and Moore shared the lead at 10-under entering the final holes, but Spieth was undone when his tee shot at the 16th found a watery grave and Schenk went left beyond a cart path then over the green.
Spieth made a clutch 14-foot bogey putt at 16 and Schenk followed with a six-foot par putt to keep a share of the lead.
At the par-3 17th, Schenk found a bunker but saved par on a 16-foot putt to stay tied for the lead while Spieth missed a seven-foot birdie putt and remained one back.
"I tried to die the putt in on 17 and just misread how much it was going to dive at the end," Spieth said. "All in all, I felt like I played better than 1-under, to be honest. But good week."
At the par-4 18th, Schenk's tee shot sailed left and landed next to a tree. He then blasted cross-handed into greenside rough and left himself 41 feet for par to reach a playoff while Spieth had a 48-foot birdie putt to reach a playoff.
Spieth's putt ran past, and Schenk's hit the hole and bounced over, both making bogeys.
"I hit a really bad drive on the last hole," Schenk said. "I had a chance with the putt, which surprisingly actually hit the pin and came close. It stinks to get so close, but great week all in all, so I can't really complain."
Schenk's runner-up showing was a PGA career best, but he missed a chance at his first title in his 165th tour start, his 10th in a row ahead of becoming a father next month.
World number 14 Spieth, the 2015 Valspar champion, missed his 14th career PGA title.
Fleetwood, a six-time winner on the European Tour and a four-time PGA runner-up, missed his first PGA victory after 111 starts. His most recent victory was at last November's Nedbank Challenge in South Africa.


Source link