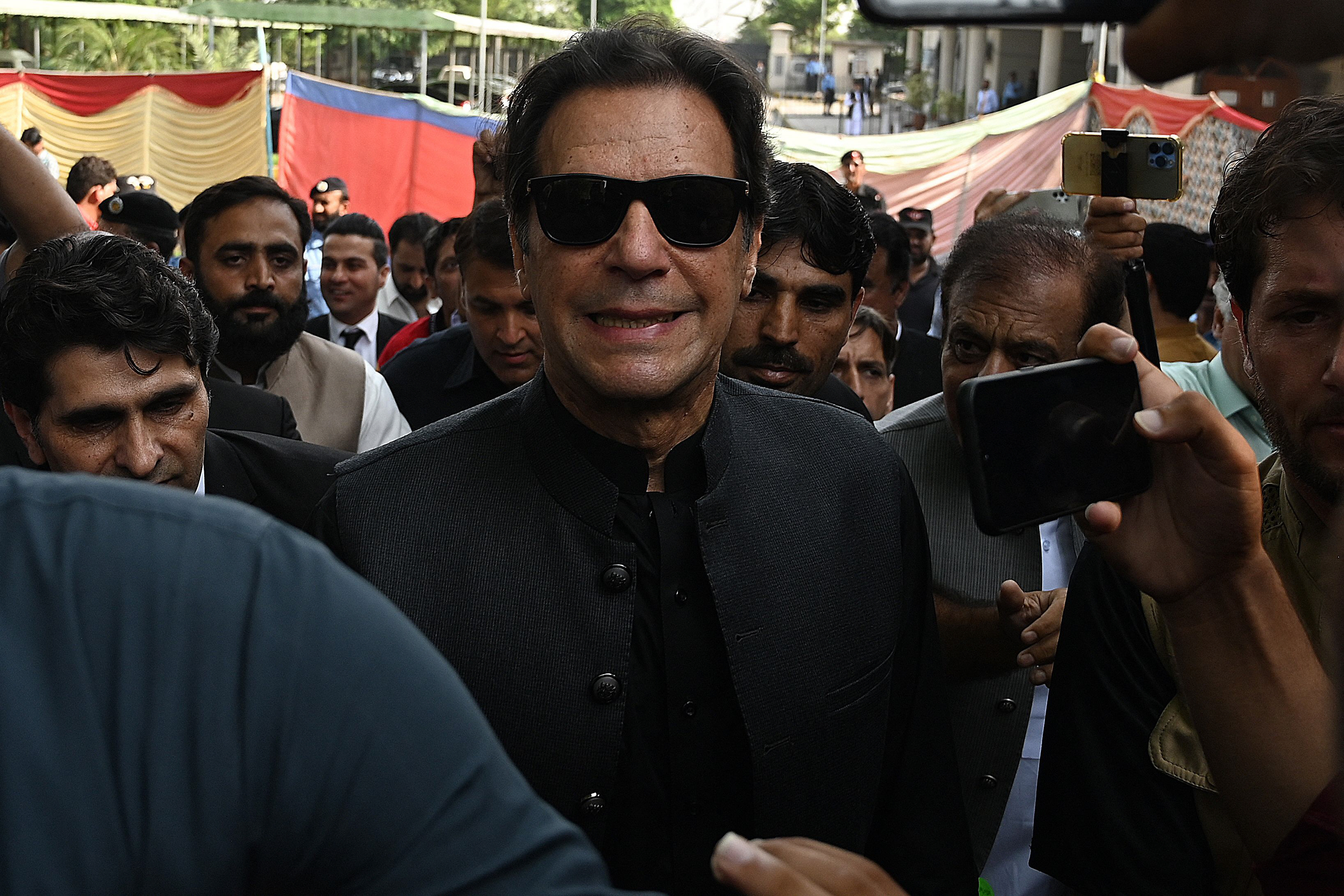 In a reply to the Supreme Court (SC) over a contempt of court plea, Pakistan Tehreek-e-Insaf (PTI) chief and deposed prime minister Imran Khan maintained that he was unaware of any statement or undertaking having been submitted to the court on behalf of the "senior leadership" of the party ahead of its May 25 long march.
The PTI in said statement had assured the court that it would not hold a protest at D Chowk.
Last week, the apex court had directed Imran to submit a written response after examining the reports filed by the Islamabad Capital Territory (ICT), Intelligence Bureau (IB), and Inter-Services Intelligence (ISI).
Read Imran sees 'revolution' as PTI resumes long march from Kamoke on Day 4
The PTI chief has stated in his written response to the court that he "was not aware of any statement or undertaking having been made before this Honourable Court on behalf of the "senior leadership of the PTI" or on his behalf during the course of May 25 nor of the details, including as regards the D-Chowk area, of the order passed by this Honourable Court around 6pm".
Imran also sought an extension until November 3 to "truthfully reconstruct the events" of the earlier march on the capital.
Imran's counsels, Babar Awan and Chaudhry Faisal Hussain, also submitted their replies regarding the matter.
Read more PM forms committee to hold talks with PTI over long march
It may be noted that in the previous hearing the apex court had issued notices to Imran Khan and his two counsels, seeking replies over the violation of the court's May 25 order wherein his party was restricted from holding its march near Peshawar Morr between the H-9 and G-9 areas of Islamabad. However, Imran and his supporters did make their way towards D-Chowk, prompting the government to summon the army for the security of the capital's Red Zone.
The bench had asked the Registrar Office to provide copies of agencies' reports and the interior ministry's application regarding the violation of the May 25 order.
The bench had observed that factual aspects of the matter needed to be ascertained.
{{pdf}}


Source link