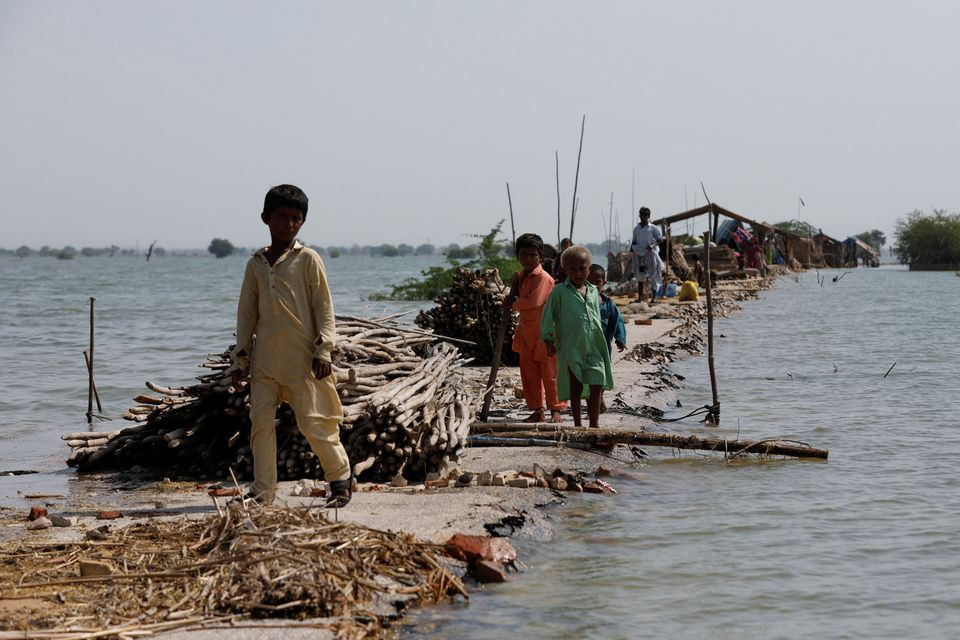 Climate change impacts are "heading into uncharted territories of destruction", UN secretary-general António Guterres warned on Tuesday on the release of a multi-agency scientific report reviewing the latest research on the problem.
The report, led by the World Meteorological Organisation, warns that the world is "going in the wrong direction" on climate change.
With greenhouse gas concentrations continuing to increase in the atmosphere and world leaders failing to adopt strategies to hold warming below 1.5 degrees Celsius above pre-industrial temperatures, the Earth is inching closer toward dangerous climate tipping points, the United in Science report says.
Also read: Guterres pitches for massive flood aid
Already, extreme weather events are more frequent and more intense.
"Heatwaves in Europe. Colossal floods in Pakistan…there is nothing natural about the new scale of these disasters," Guterres said in a video message.
Last week, Guterres visited Pakistan to express solidarity with the government and people devastated by catastrophic floods in the country.
The UN chief revealed that the ongoing flooding had cost Pakistan $30 billion, as he visited Pakistan to mobilise help for millions of people affected by devastating monsoon floods.
Nearly 1,400 people have died in flooding that covers a third of the country — an area the size of the United Kingdom — wiping out crops and destroying homes, businesses, roads and bridges.
Guterres said he hoped his visit would galvanise international help, noting Pakistan had always shown generosity towards others, hosting millions of refugees for decades from neighbouring Afghanistan at enormous cost.
(With input from News Desk)


Source link