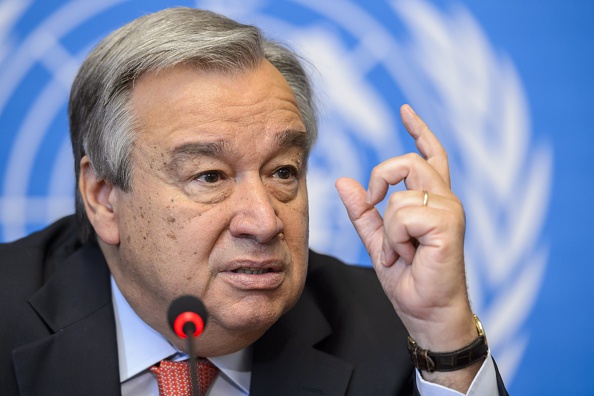 UN Secretary-General Antonio Guterres on Wednesday condemned Afghanistan's Taliban authorities for banning Afghan women from working for the United Nations and called for the decision to be immediately revoked.
"This is a violation of the inalienable fundamental human rights of women," UN spokesperson Stephane Dujarric said in a statement on behalf of the secretary-general.
The UN mission in Afghanistan said that, although it could not accept the decision, it had told all Afghan staff not to report to the office until further notice for safety reasons.
Taliban administration spokespeople did not respond to requests for comment. The Taliban administration, which seized power as US-led forces withdrew, says it respects women's rights in line with its strict interpretation of Islamic law.
Also read: UN Afghan staff told to stay home as Taliban signals UN female ban
"The ban is unlawful under international law and cannot be accepted," Roza Otunbayeva, the secretary-general's special representative for Afghanistan, said in a separate statement, adding that the move also violated the UN charter.
She said she was engaging with the Taliban at the highest levels to reverse the order.
The statement said the United Nations was also speaking with member states, donors and humanitarian agencies.
"In the history of the United Nations, no other regime has ever tried to ban women from working for the organisation just because they are women," Otunbayeva said.
In December, the Taliban authorities stopped most female humanitarian aid employees from working, which aid workers say has made it more difficult to reach women in need and could lead donors to hold back funding.


Source link