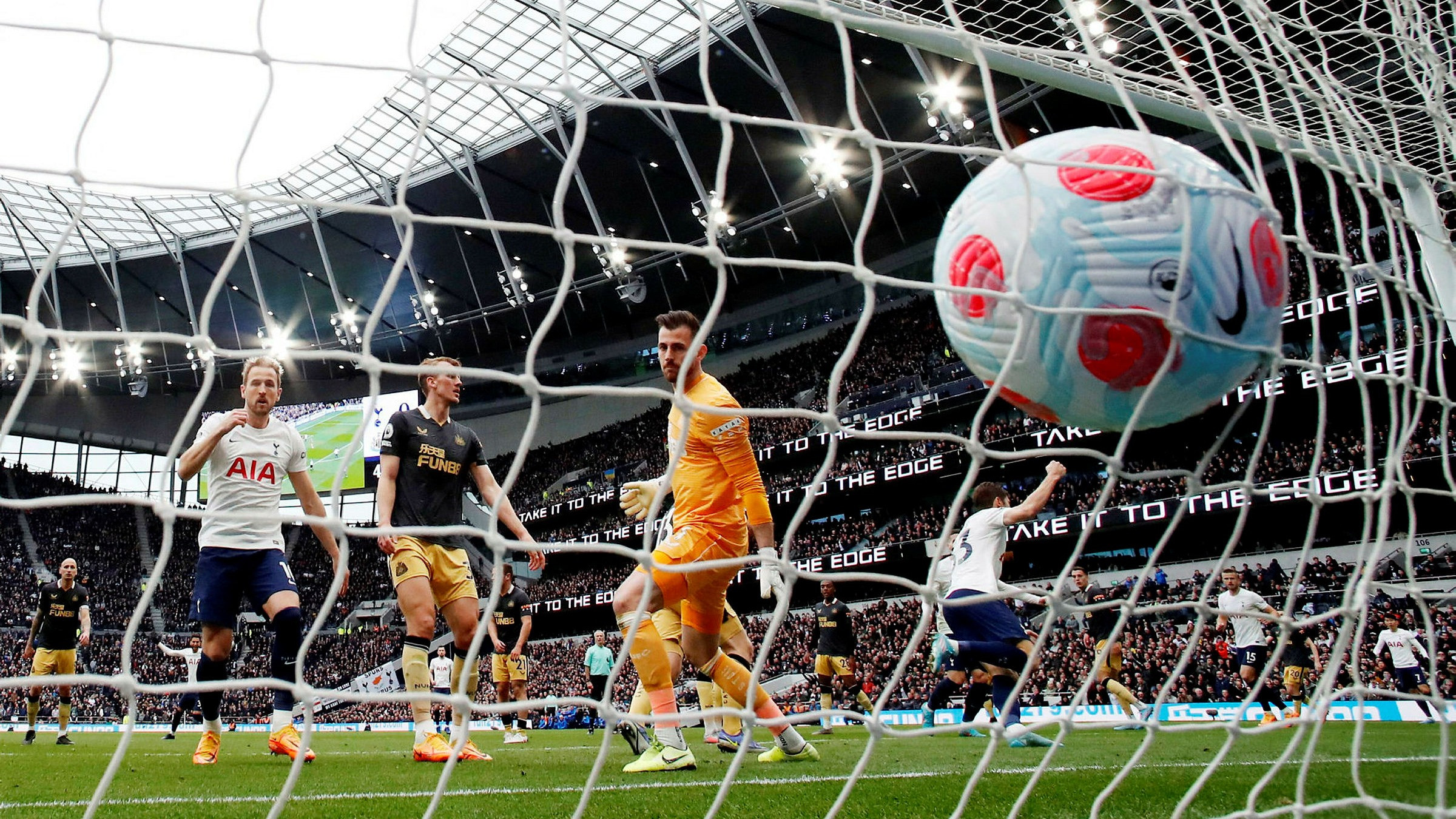 British ministers said Wednesday they aim to establish an independent football regulator to oversee the financial sustainability of the men's game in England, with powers to prevent clubs from joining breakaway leagues.
The government will publish its white paper on football governance on Thursday, confirming it will act on a recommendation from a 2021 fan-led review of football to create a regulator.
The regulator would oversee a licensing system to ensure clubs are run sustainably, following the collapse of lower-league teams Bury and Macclesfield in recent years.
It would also be able to step in and force arbitration if the Premier League, the English Football League and the Football Association (FA) are unable to reach a new settlement on how top-flight finances support the game at lower levels.
The government is confident the regulator's powers will be balanced in such a way that it will not diminish the competitiveness and strength of the wealthy Premier League.
The licensing system will enshrine a power of veto for fans on club heritage matters, preventing owners from changing a club's name, stadium, badge or kit without supporter input, and powers to block clubs from joining new competitions that do not meet predetermined criteria, in consultation with the FA and fans.
The proposed formation of a European Super League in April 2021 sparked outrage among supporters and prompted the government to bring forward its plan to commission the fan-led review.
The government also plans to introduce a new owners' and directors' test, with a focus on the fitness and propriety of new owners and enhanced due diligence.
At this stage, it is not clear whether there will be any human rights element to the test, despite calls for one from Amnesty International during the Saudi-led takeover of Newcastle.
The government said it would embark on further consultation, with plans to bring forward legislation to be announced as soon as parliamentary time allows.
Mark Bullingham, the head of the FA, said his body welcomed the white paper "and its commitment to improving the financial sustainability and governance of professional clubs."
"Our response will highlight a critical point made repeatedly by the Fan Led Review, which recommended that the professional game increases funding of the grassroots game," Bullingham said.
"The players, referees, coaches and volunteers in grassroots football are the foundations of the English game, and it is important that an independent regulator recognises this and supports the long term health of the whole game."
A white paper is a consultation document that could form the basis of legislation.
UK Prime Minister Rishi Sunak said: "Despite the success of the sport both at home and abroad, we know that there are real challenges which threaten the stability of clubs both big and small.
"These bold new plans will put fans back at the heart of football, protect the rich heritage and traditions of our much-loved clubs and safeguard the beautiful game for future generations."


Source link