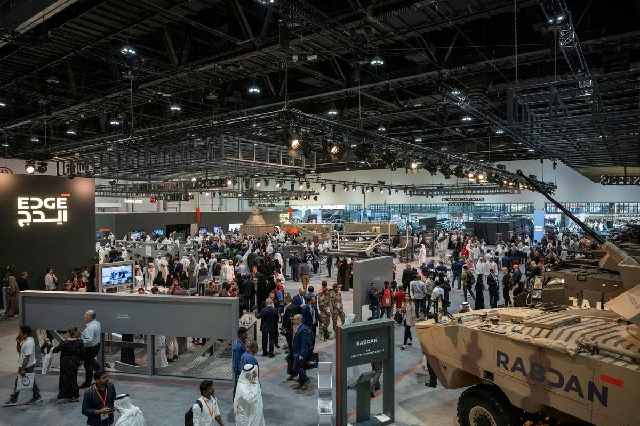 The United Arab Emirates signed defence deals worth a total of 23.34 billion dirhams ($6.36 billion) over five days of a major defence expo in the capital Abu Dhabi, with big wins for local companies despite a strong showing by international firms.
Contracts worth 2.2 billion dirhams were signed at the International Defence Exhibition (IDEX) on Friday, of which 1.6 billion dirhams went to local firms, a statement on state news agency WAM said.
And that's a wrap! We've concluded our participation at IDEX 2023 with 14 new products launched, AED 18.6 billion worth of new deals signed – of which AED 4 billion were international export deals), & several international partnerships fostered.
See you soon #BeyondPossibilities pic.twitter.com/S5bkJNaFmP
— EDGE (@_edgegroup) February 24, 2023
The week-long industry event saw participation from major players from the United States and Europe, and a strong Israeli presence.
Russian firms also participated despite Western pressure on Gulf states to help isolate Moscow, with whom they have energy and economic ties.
Abu Dhabi defence firm EDGE, with a book value of roughly $5 billion last year, was awarded a 4.7 billion-dirham contract on the second day of the event for its subsidiary Halcon to supply Desert Sting P5 systems.
The deals were signed by the Tawazun Council, the UAE's defence and security acquisitions authority, on behalf of the ministry of defence, the UAE Armed Forces, security agencies and Abu Dhabi Police.
Organisers said 65 countries were taking part in IDEX this year including major US defence conglomerates such as Raytheon Technologies (RTX.N), Lockheed Martin (LMT.N) and Boeing (BA.N).
($1 = 3.6724 UAE dirham)


Source link