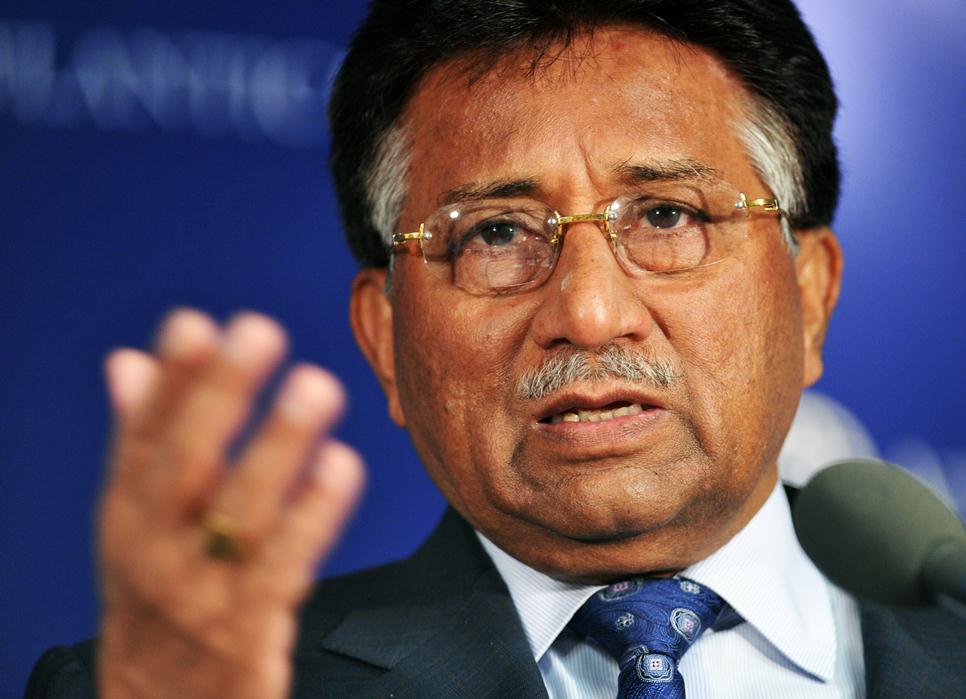 Despite the passage of more than two years, the Supreme Court has yet to fix ex-military ruler Pervez Musharraf's plea in open court challenging the registrar's decision of not entertaining his appeal seeking to overturn the Dec 17, 2019 death sentence awarded to him by the special court in the high treason case.
In 2020, the SC registrar's office had returned Gen Musharraf's appeal on the grounds that unless the petitioner surrendered himself, his plea could not be entertained. The ailing former military ruler is presently living abroad.
However, later the apex court ordered fixing before one of its benches an application filed against the court registrar's decision.
The decision to fix the matter before a bench was taken by the incumbent CJP Umar Ata Bandial after hearing Advocate Salman Safdar, Gen Musharraf's counsel, in his chamber.
Read more: Ailing ex-president Musharraf 'wants to spend rest of his life in Pakistan'
Nonetheless, the SC Registrar did not fix the appeal during the entire tenure of former CJP Gulzar Ahmed.
Interestingly, Musharraf filed the appeal in the apex court even though a three-judge bench of the Lahore High Court (LHC) has already declared unconstitutional the filing of high treason case against him, the formation of the special court as well as its proceedings, leading to the abolition of the death penalty handed down to him.
Subsequently, Pakistan Bar Council (PBC) also challenged the LHC verdict. Its petition is yet to be fixed before the bench.
Furthermore, senior lawyer Hamid Khan had also raised questions on ex-CJP Gulzar Ahmed's failure to fix the petitions against the LHC verdict in favour of Musharraf.
'Musharraf wanted to pursue the case'
Musharraf's counsel Salman Safdar told The Express Tribune said that just before the former president's condition went critical, he was actively pursuing the high treason case and was very anxious to return to his homeland and pursue the cases registered against him.
Also read: Musharraf's recovery not possible: Family
The counsel said that due to multiple serious ailments, Musharraf was not in a position to give any instructions to him.
"My active communication ended almost a year ago and since then family members – Bilal Musharraf and Begum Sahiba Musharraf – are following cases on his behalf," he added
He also said that Musharraf's appeal in SC was pending with an objection that he was not present in the country, which is a mandatory requirement.
"The objection petition was heard by a single judge in the chambers and the matter was ordered to be heard by a larger bench of SC which to date has not been constituted."
Meanwhile, it was learnt that senior lawyers had advised Musharraf's supporters to challenge the special court order which was issued in line of SC judgment.


Source link