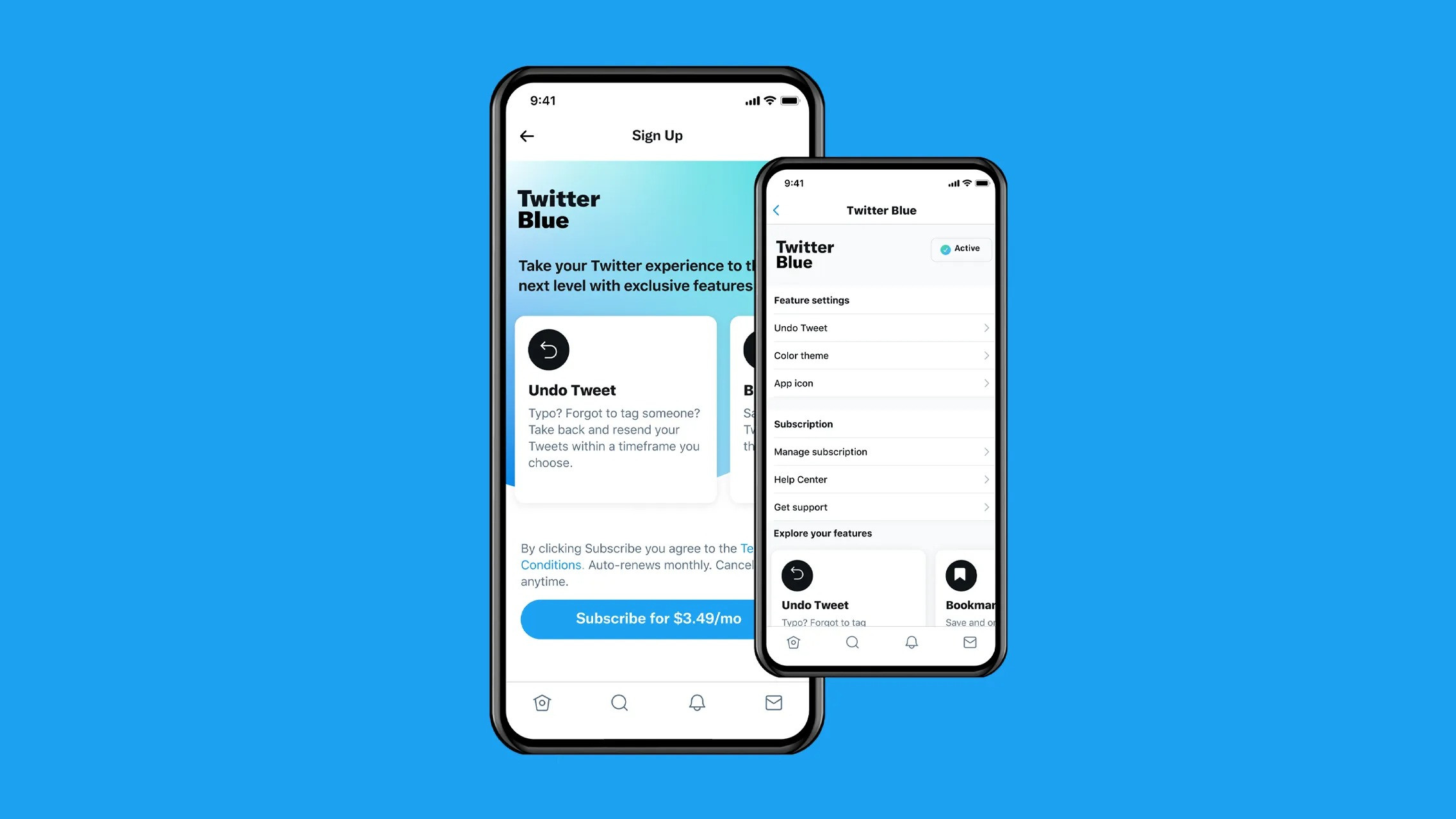 Twitter's paid subscription service, Twitter Blue, has expanded to more than 20 and is now available in Europe – with access now available in 35 countries globally.
Launched in December, the Twitter subscription service was priced at $8/month and provides a verification mark for premium users, along with features to post 60-minute videos, 4,000-character tweets, priority in conversations, ability to edit, and bookmark tweets.
Countries that now have access to Twitter Blue include Netherlands, Poland, Ireland, Belgium, Sweden, Romania, Czech Republic, Finland, Denmark, Greece, Austria, Hungary, Bulgaria, Lithuania, Slovakia, Latvia, Slovenia, Estonia, Croatia, Luxembourg, Malta and Cyprus.
Read: Snapchat kicks few children off app in Britain
In an effort to increase subscribers on Twitter Blue, which is estimated to be less than 300,000, the company launched an offer of $84/year in January as well.