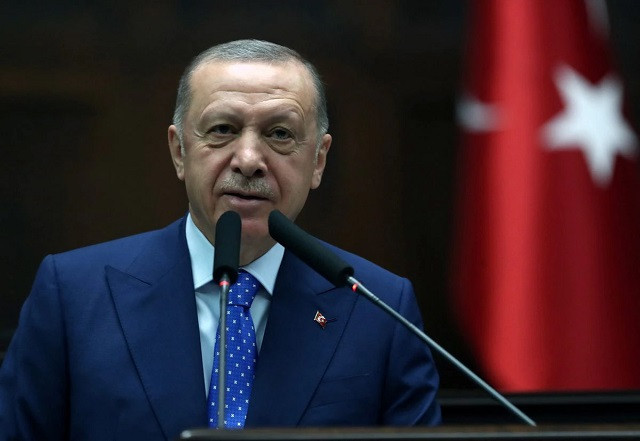 President Tayyip Erdogan said on Tuesday that Türkiye would attack militants with tanks and soldiers as soon as possible after retaliatory strikes escalated along the Syrian border between Turkish forces and a Kurdish militia.
"We have been bearing down on terrorists for a few days with our planes, cannons and guns," Erdogan said in a speech. "God willing, we will root out all of them as soon as possible, together with our tanks, our soldiers."
Early Sunday, Türkiye launched Operation Claw-Sword, a cross-border aerial campaign against the terror group YPG/PKK which has illegal hideouts across the Iraqi and Syrian borders where they plan attacks on Turkish soil.
The country's air operation followed the Nov 13 terror attack on Istanbul's crowded Istiklal Avenue that killed six people and left 81 injured.
"We know the identity, location, and track record of the terrorists. We also know very well who patronises, arms, and encourages terrorists," Erdogan said.
Türkiye has done its part by respecting every agreement on the security of its border with Syria, he said.


Source link