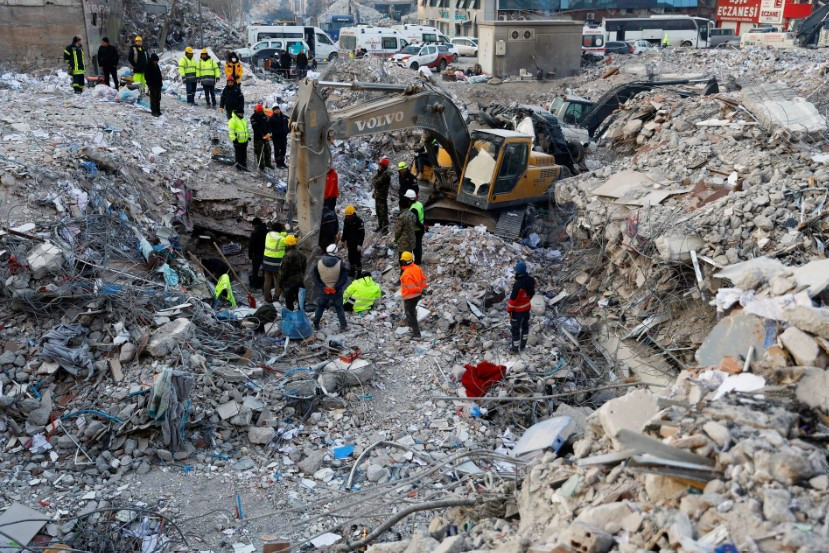 Damage from the catastrophic earthquake that struck Turkiye and Syria last month has been estimated at over $100 billion for Turkiye alone, the United Nations said on Tuesday.
"Already it is clear that just the damages alone will amount to more than $100b," Louisa Vinton of the UN Development Programme (UNDP) told reporters via video link from Gaziantep in Turkiye, adding that the recovery costs "will be on top of that".
The 7.8-magnitude quake that struck on February 6 and its aftershocks have claimed more than 45,000 lives in Turkiye and 5,000 in neighbouring Syria.
The World Bank estimated last week that the devastating quake, which flattened entire cities, had caused damage worth more than $34b in Turkiye, with recovery likely to double that sum.
But Vinton said the Turkish government, with support from UNDP, the World Bank, and the European Union, had calculated far higher damage.
While preliminary, "it is clear from the calculations being done to date that the damage figure presented by the government and supported by the three international partners will be in excess of $100b," she said.
Also read: 'It feels like yesterday': Survivors live in fear a month after Turkey quake
Once completed, this estimate will be the basis for a recovery and reconstruction donor conference in Brussels next week, she said.
Recovery costs, including efforts to build improved and more environmentally sustainable infrastructure, "will obviously exceed that amount", she said.
So far, she said, UNDP was "very disappointed and saddened" by the low level of response to funding appeals to date.
A $1b flash appeal made on February 16 is currently funded at just 9.6 per cent of the total, she said.


Source link