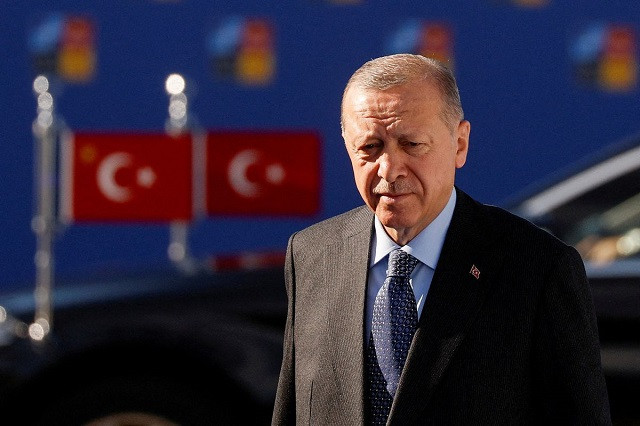 Türkiye's first nuclear power plant Akkuyu has been officially granted nuclear facility status with the delivery of the first nuclear fuel to the plant site, President Recep Tayyip Erdogan said on Thursday.
"With the delivery of nuclear fuels by air and sea to our power plant, Akkuyu has now gained the status of a nuclear plant," Erdogan said during his virtual address to the first nuclear fuel delivery ceremony.
Türkiye has risen to the league of countries with nuclear power in the world, albeit after a 60-year delay, he added.
An intergovernmental agreement for the plant in southern Mersin province was signed between Türkiye and Russia in May 2010. The plant's groundbreaking ceremony was held on April 3, 2018, after which construction started on the first unit.
Also read: Turkey seeks grain deal extension
"Like many important projects, Akkuyu was implemented with a financing model that does not burden our national budget. Akkuyu is our biggest joint investment with Russia," Erdogan said.
He added that the project, which will contribute to reducing Türkiye's natural gas imports by $1.5 billion annually, will also positively impact the increase in the national income.
The plant, expected to have an installed capacity of 4,800 megawatts and four reactors, is set to begin producing power later this year.


Source link