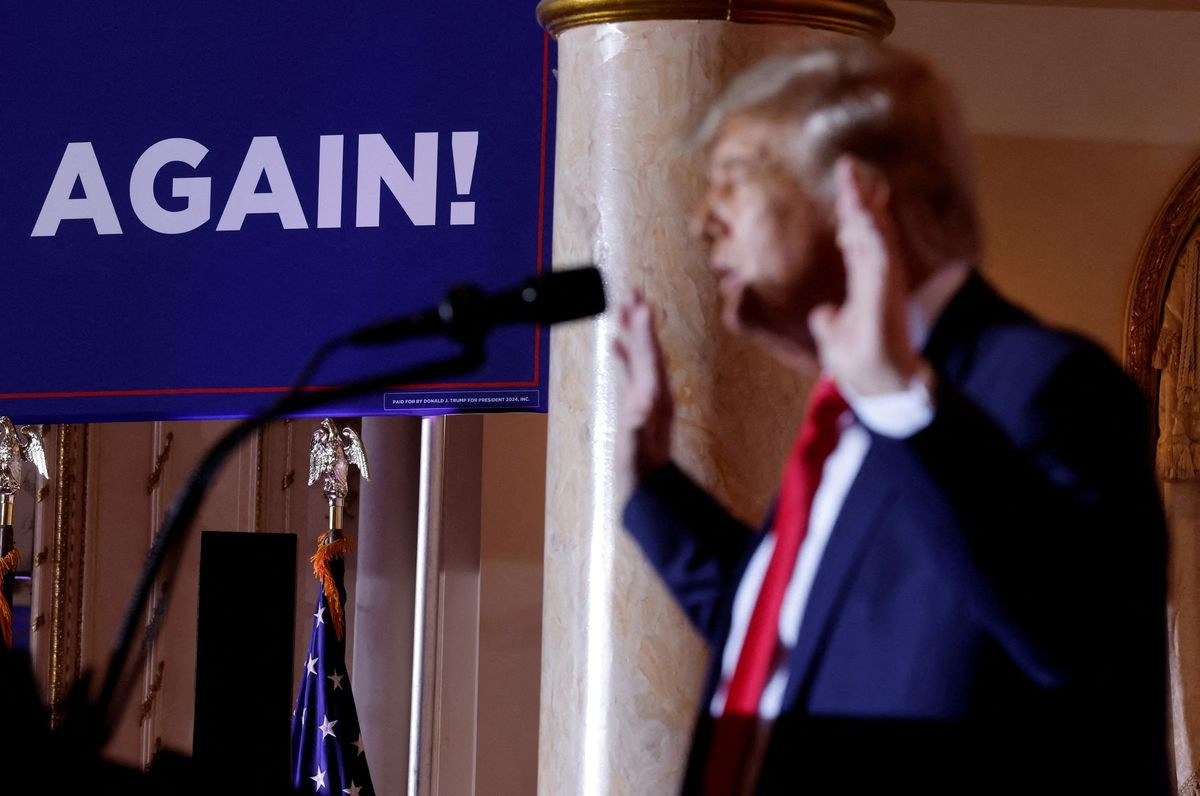 Former US president Donald Trump said he expects to be arrested on Tuesday in a case brought by the Manhattan district attorney's office, according to a post on Truth Social on Saturday.
A spokesperson for the district attorney's office did not immediately respond to a request for comment.
Trump said, without providing evidence, that "illegal leaks" from the Manhattan district attorney's office indicated that he would be arrested. He did not detail what the charges would be.
Manhattan District Attorney Alvin Bragg's office earlier this year began presenting evidence to a grand jury investigating a $130,000 payment that Michael Cohen, Trump's former personal lawyer and fixer, made to porn star Stormy Daniels in the waning days of Trump's 2016 campaign.
Daniels, whose real name is Stephanie Clifford, says she had an affair with Trump a decade earlier. Trump has denied the affair happened.


Source link