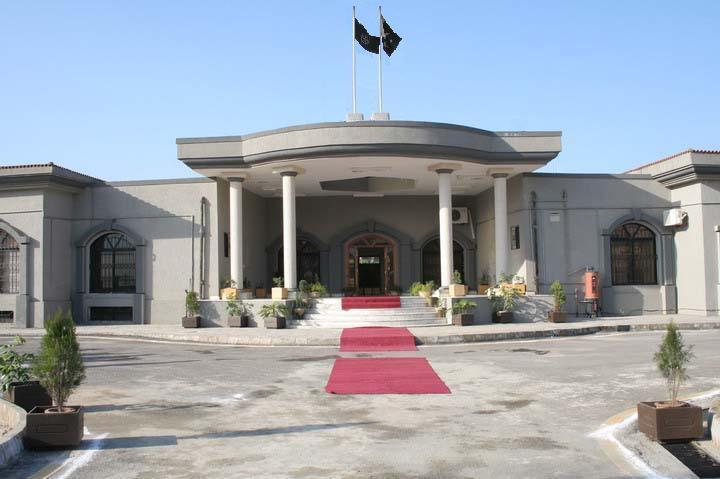 The Islamabad High Court (IHC) has issued notices to the Pakistan Information Commission (PIC) and the citizen who sought details from the PIC about gifts received by PM Khan so far.
A single bench of IHC comprising Justice Miangul Hassan Aurangzeb issued the notices in a petition moved by the federal government petition against the PIC order to give details of the gifts received by Prime Minister Imran Khan from abroad.
A citizen, Rana Abrar Khalid, had sought the details of gifts received by PM Khan. The federation filed the petition through the Cabinet Division and cited the PIC and Rana Abrar Khalid as respondents.
The IHC bench, after issuing notices to the PIC and the citizen, Abrar, adjourned the hearing till October 6.
Earlier, the cabinet division moved the court and claimed that the PIC order was "illegal, without lawful authority". The government had contended that the disclosure of any information related to Toshakhana would jeopardise international ties.
Read Govt refuses to reveal details of foreign gifts received by PM Imran
The PIC had earlier accepted an application on the matter and directed the cabinet division to "provide the requested information about the gifts received by Prime Minister Imran Khan from foreign head of states, head of governments and other foreign dignitaries…description/specification of each gift, information about the gifts retained by the PM and the Rules under which gifts thus received are retained by him".
However, when the cabinet division refused to give any answer on the grounds that information was "classified", the PIC rejected the cabinet division's reasoning and asked for the provision of the required information to the citizen.
"This commission fails to understand how certified information based on records could adversely impact the conduct of inter-state relations? This assertion that disclosure of the requested information could create "media hype" and result in "unwarranted stories", thus "potentially" damaging the interest of
Pakistan in the conduct of international relations is tantamount to not only shooting the messenger but also being problematic on many other counts," the PIC had observed.


Source link