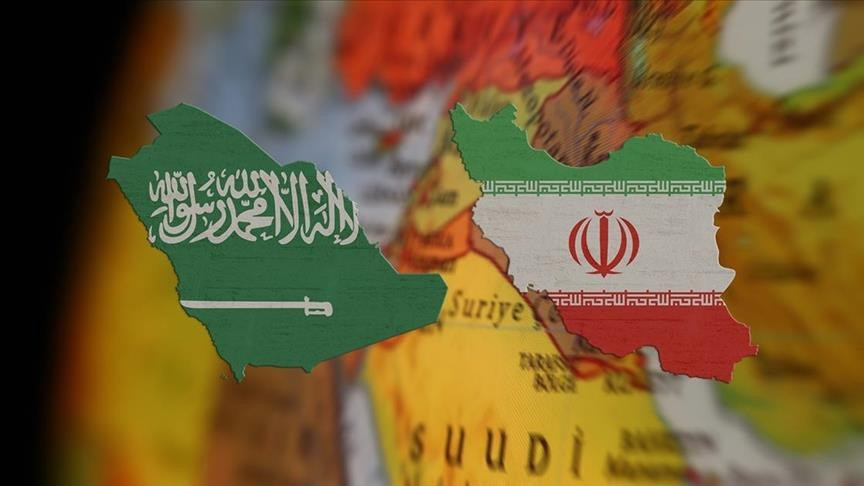 The foreign ministers of Iran and Saudi Arabia are set to meet in the Chinese capital Beijing on Thursday, in the first such meeting in more than seven years as the two sides advance their normalization.
Hossein Amir-Abdollahian and Prince Faisal bin Farhan will sit down for talks aimed at re-opening embassies and consulates, weeks after the two countries agreed to restore diplomatic ties.
There had been intense speculation in recent days about the venue of the first formal talks between the two top diplomats, with Baghdad, Muscat and Geneva being suggested as possible venues.
However, according to reports in both Iranian and Saudi media, both sides eventually settled for Beijing, which also played host to talks between the top security officials of Tehran and Riyadh last month.
The Iranian Foreign Ministry said Sunday in a statement, after a fourth phone conversation between the two top diplomats in less than three weeks, that the two sides agreed to meet "in the coming days."
The statement at the time did not reveal the venue and exact timing of the much-anticipated summit.
Saudi-owned Asharq Al Awsat newspaper also confirmed the meeting, saying China was chosen for its "positive role in reaching the agreement and facilitating communication between the two countries".
The most important matters on the agenda during Thursday's meeting will be the re-opening of the embassies and consulates and the appointment of ambassadors in the two countries.
Iran and Saudi Arabia severed their ties after the Saudi Embassy in Tehran was stormed by an angry mob in January 2016 following the execution of Saudi Shia cleric Sheikh Nimr al-Nimr.
Also read: Iran appoints first UAE ambassador since 2016 as Gulf relations improve
Since April 2021, the two sides were engaged in marathon talks facilitated by Baghdad and Muscat, but it was Chinese intervention that resulted in a breakthrough last month.
The joint statement by China, Iran and Saudi Arabia in Beijing in early March said the top diplomats will work out the modalities of re-opening diplomatic missions by May 10 – within two months.
In an interview with Al Jazeera television last week, Amir-Abdollahian said what the two countries consider important is to "implement the deal" agreed last month.
On Tuesday, Deputy Vice President Mohammad Mokhber said Iran's President Ebrahim Raeisi has accepted an invitation from Saudi King Salman bin Abdulaziz to visit Riyadh.
"Saudi Arabia's King Salman has invited the president, and there has been a positive response to this invitation, and hopefully good things will happen," he said.


Source link