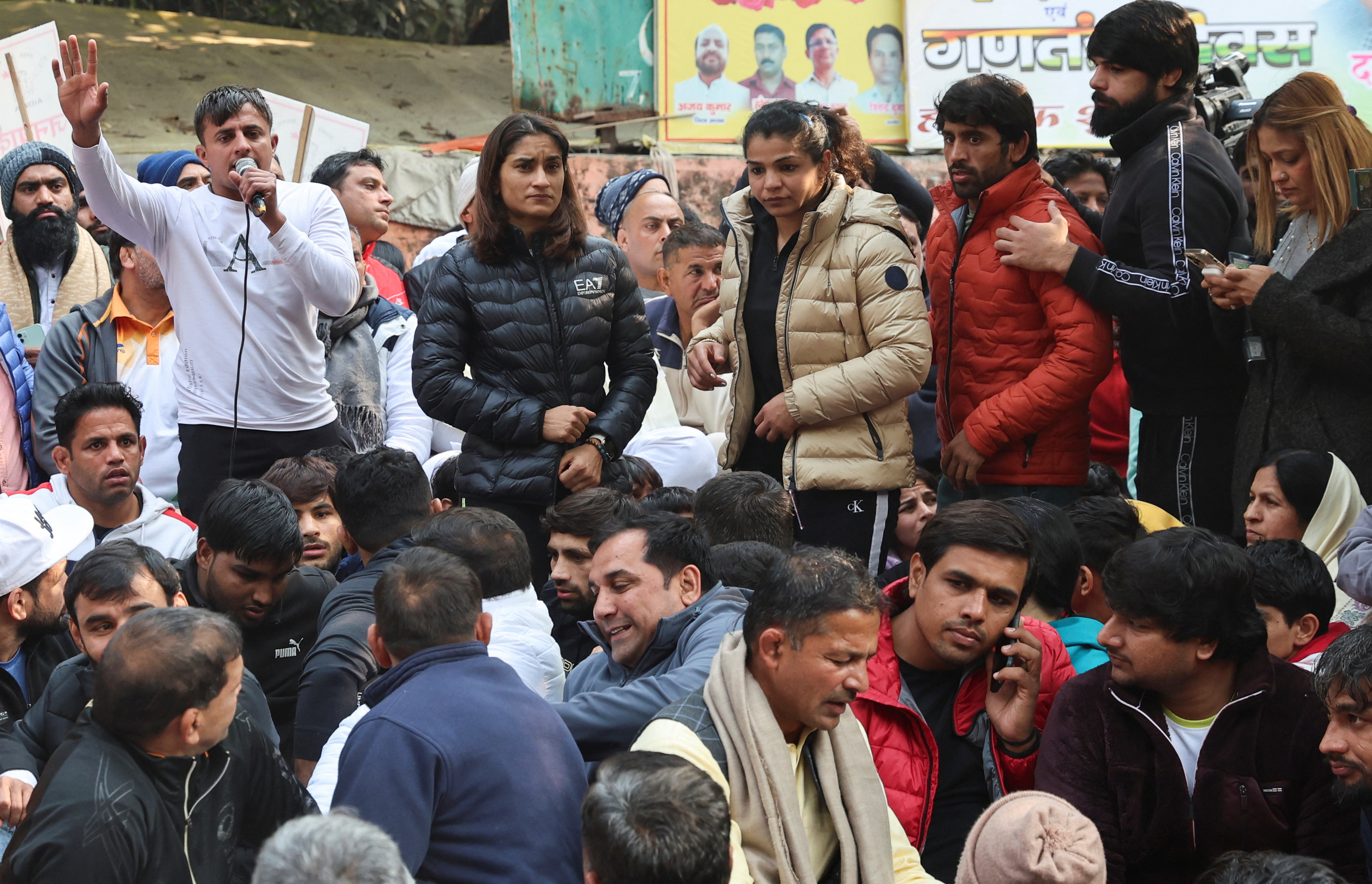 Some of India's most famous athletes on Friday voiced their support for top wrestlers demanding the arrest of the sport's federation chief over allegations of sexual harassment and intimidation.
The wrestlers have protested on the streets of New Delhi against Wrestling Federation of India (WFI) president Brij Bhushan Sharan Singh, also a ruling party lawmaker, since Monday.
The Indian Olympic Association (IOA) formed a panel in January to investigate the claims against Singh, but the athletes say there has been insufficient action since then.
Retired tennis great Sania Mirza said it had been difficult to watch her fellow athletes in distress.
"It's time to now stand with them in this difficult time too," she wrote on Twitter. "I hope whatever the truth is justice is served… sooner rather than later."
Former Test cricketer Virender Sehwag said it was a matter of "great sadness" that the wrestlers had been compelled to return to the streets, following a similar public rally for action against Singh in January.
"It is a very sensitive matter and it should be investigated impartially," he tweeted. "Hope the players get justice."
Olympic gold medallist Neeraj Chopra also called on authorities to launch a speedy investigation to "ensure that justice is served".
Police in New Delhi said Friday they would register a case against Singh after being asked to account for the slow pace of the investigation in India's Supreme Court.
Sakshi Malik and Bajrang Punia, two Olympic bronze medallist wrestlers, have said their protest will continue until Singh is arrested.
"We do not have faith in Delhi police. There should be a fair investigation before the Supreme Court and he should be removed from all posts," Malik told reporters at the protest site on Friday.
Singh has denied the allegations, claiming a conspiracy to smear his reputation and force him out of India's parliament.
He was asked to step down as WFI president in January but remained in the position as of this week.
He continued his duties "after the government said the committee did not find anything against him", WFI senior vice president I.D. Nanavati told AFP.
Broadcaster NDTV has reported that the government was to disband the WFI and hand its affairs to a new panel to hold board elections, where Singh would not be allowed to stand.
India is a deeply hierarchical society, and some wrestlers say they were earlier intimidated into not coming forward because of their humble origins.
Last year India's national cycling team coach was sacked following sexual harassment charges.


Source link