Tips for seamless conversations on Google Chat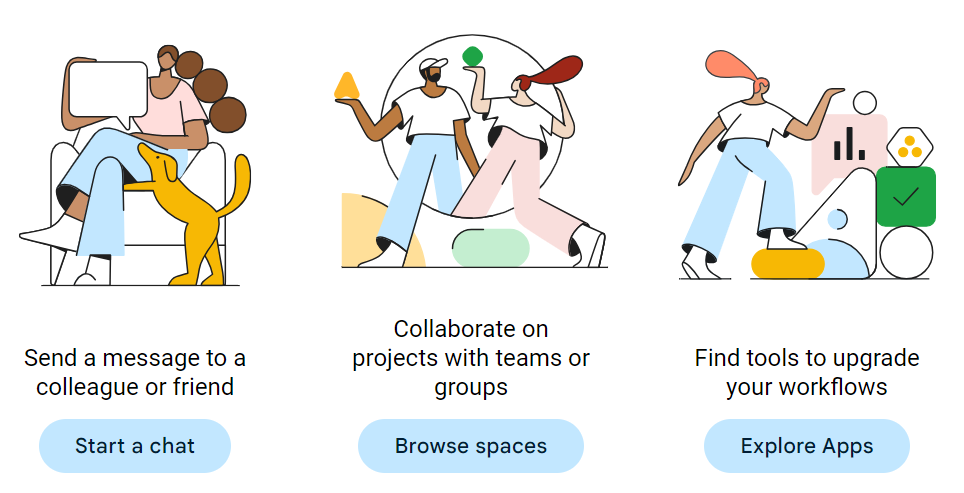 Google Chat is a messaging and collaboration platform developed by Google, and it's part of the Google Workspace suite of productivity tools.
Google Chat has become a go-to platform for personal and professional conversations as it offers a wide range of features that can enhance your messaging experience. Here are some tips and tricks related to Google Chat:
1. Email notifications for unread messages
To ensure that you don't miss any important messages or @mentions, you can turn on email notifications for unread Google Chat messages from the web. To do so, click the Settings icon in the upper-right corner and select the option under Email Notifications from the dialogue box.
2. Integrate with Google Apps
Google Chat seamlessly integrates with other Google Workspace apps like Docs, Sheets, and Slides. Collaborate on documents, access them directly from your chat window, and streamline your work processes.
3. Auto-delete old messages
If you don't want to have a record of any old conversations, you can turn off the message history for that conversation. Open the conversation for which you want to turn off the history, select the recipient's name, and click Turn off history. The chat will disappear after 24 hours.
4. Keyboard Shortcuts
Google Chat offers multiple keyboard shortcuts. These shortcuts help you switch between conversations, compose messages, and more with ease. You can find the list here.