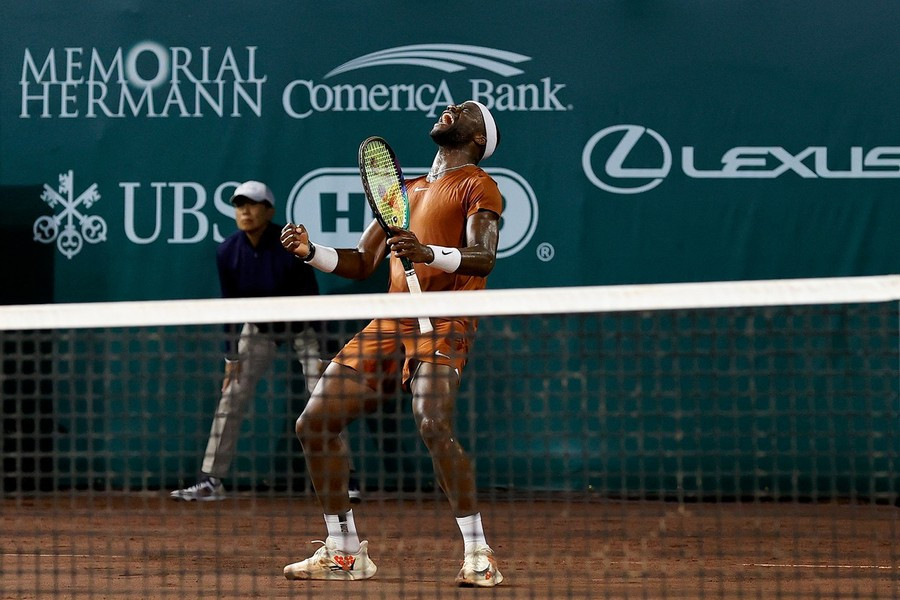 Frances Tiafoe defeated Thomas Etcheverry 7-6 (7/1), 7-6 (8/6) to win the ATP clay court title in Houston on a double-duty day in Texas.
The American, playing his first ATP tournament as the top seed, had to win twice on Sunday to secure the crown thanks to the weather delays earlier in the week.
After beating Gijs Brouwer 6-4, 6-1 in the semi-finals he said he was up for the challenge.
"I'm running on adrenaline," Tiafoe told the crowd after beating Brouwer. "I'm on a mission so I'm happy."
By Sunday night it was mission accomplished as Tiafoe claimed his second ATP title and his first since 2018 in Delray Beach.
Since then he'd come up empty in four finals appearances.
The soggy week meant Tiafoe in fact had to win four matches in two days, playing his first two of the week on Saturday.
He didn't drop a set and was broken just once — when he served for the title against Etcheverry at 5-4 in the second set.
He trailed 1-3 and 3-5 in the tiebreaker but clinched the victory on his second match point with his 12th ace of the contest.


Source link