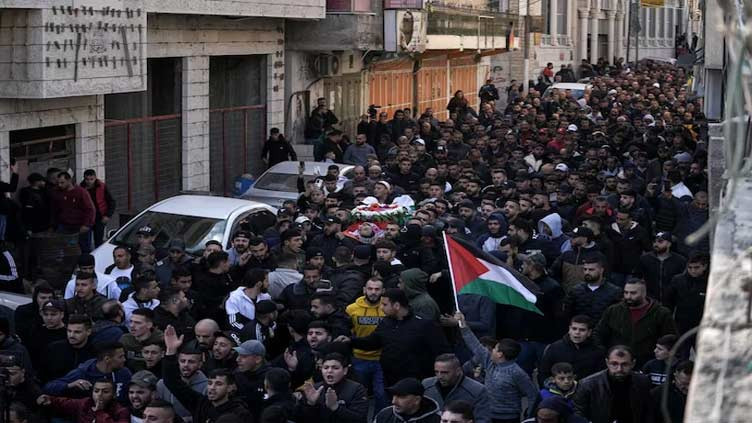 [ad_1]
Three Palestinians were shot and killed by Israeli soldiers during raids that sparked clashes in the occupied West Bank, Palestinian health officials said on Thursday.
One was killed during an army raid in the Qalandia refugee camp.
The Israeli military said it had been conducting arrests and confiscating weapons throughout the West Bank. At one location in Qalandia, it said, soldiers came under attack by locals and responded with dispersal methods and live fire.
Later in the area of Jenin, where witnesses reported a firefight, Israeli forces killed two Palestinians, the Palestinian Health Ministry said.
Also read: Donald Trump's company to be sentenced for 15-year tax fraud
The Israeli army said troops there apprehended a suspect over "involvement in terrorist activity and planning attacks."
Soldiers opened fire, it said, after being shot at and a "violent riot" erupted.
The West Bank, among areas where Palestinians seek a state, has seen a surge of violence since Israel stepped up the operations in response to a series of street attacks in its cities last year.

[ad_2]
Source link