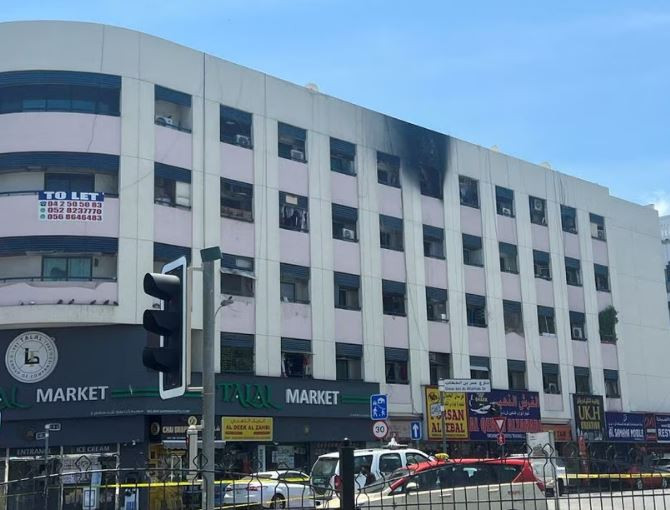 Sixteen people, including three Pakistanis, were killed and nine others injured in a fire which broke out at a residential building in Dubai, the government said on Sunday.
The civil defence force said preliminary investigations showed the fire was caused by a "lack of compliance with building security and safety requirements", the government's media office said in a statement.
The fire broke out at midday Saturday on the fourth floor of the building in the Al-Ras neighbourhood in the old part of the city. Firefighting teams reached the site within six minutes of being notified, it added.
Local media said the fire had been put out. "Preliminary investigations showed that lack of compliance with building security and safety requirements caused the fire," Abu Dhabi-based newspaper The National said citing a civil defence statement.
Also read: At least 14 die after allegedly consuming spurious liquor in eastern India
The Al-Ras neighbourhood is one of the oldest parts of Dubai and home to many migrant workers and traders, according to The National. The nationality of the victims has not been revealed but the Khaleej Times reported that most of the deceased were migrants.
Naseer Vatanappally, an Indian social worker who was at the Dubai Police mortuary to help identify the victims, told the newspaper that 12 victims had been identified – four Sudanese nationals, three Pakistani cousins, four Indians and one Cameroon national.
The Gulf News quoted the spokesperson for Dubai Civil Defence as saying that urgent medical aid was being provided to the injured. The Khaleej Times said that authorities were conducting a comprehensive investigation to determine the causes of the accident.


Source link